Football Area championship Friday, November 18th 6pm in Borden County Rankin (Home) vs Whiteface (visitor) Tickets. Adult $5 and Student $2

Rankin ISD is proud to honor our Veterans. Thank you for your service! WE ARE RED DEVILS!!!

Good Luck Red Devils Debate!!! Bring Home the GOLD!!! WE ARE RED DEVILS!!!

Good Luck Red Devils!!! "Nothing brings people together like good BBQ!" WE ARE RED DEVILS!!!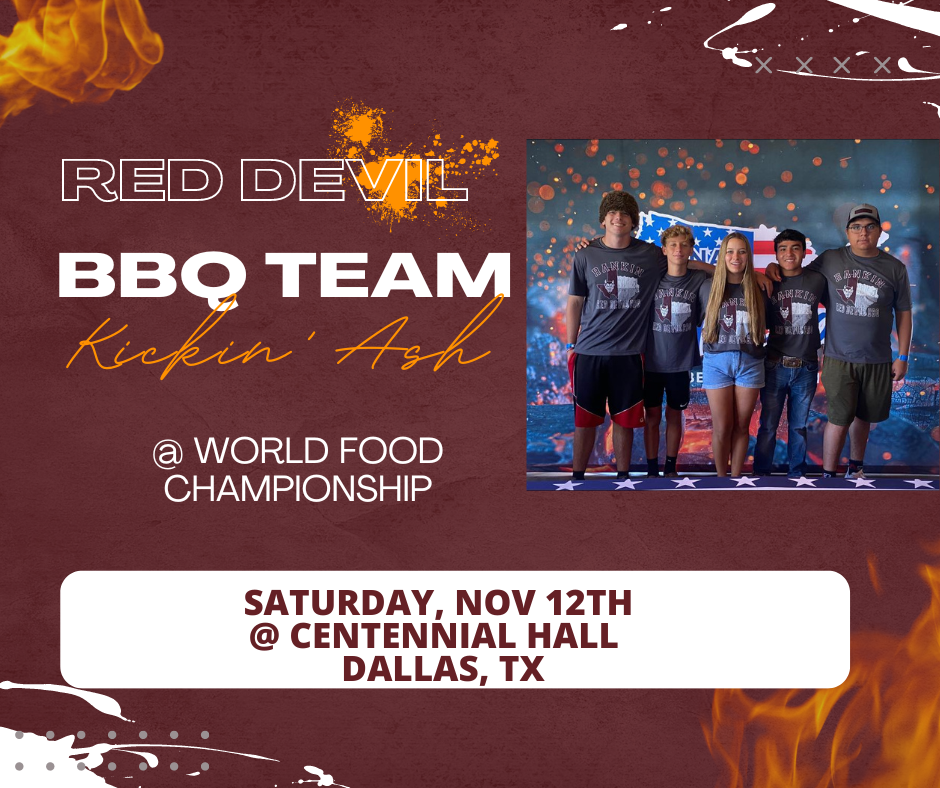 If you ordered a Volleyball "Sweet Sixteen" shirt, they will be sorted and ready for pickup in the HS Gym foyer after the pep rally today November 10th. Questions? Contact Carrie Templeton

Go out and support the Lady Devils and Red Devils!!! WE ARE RED DEVIL!!!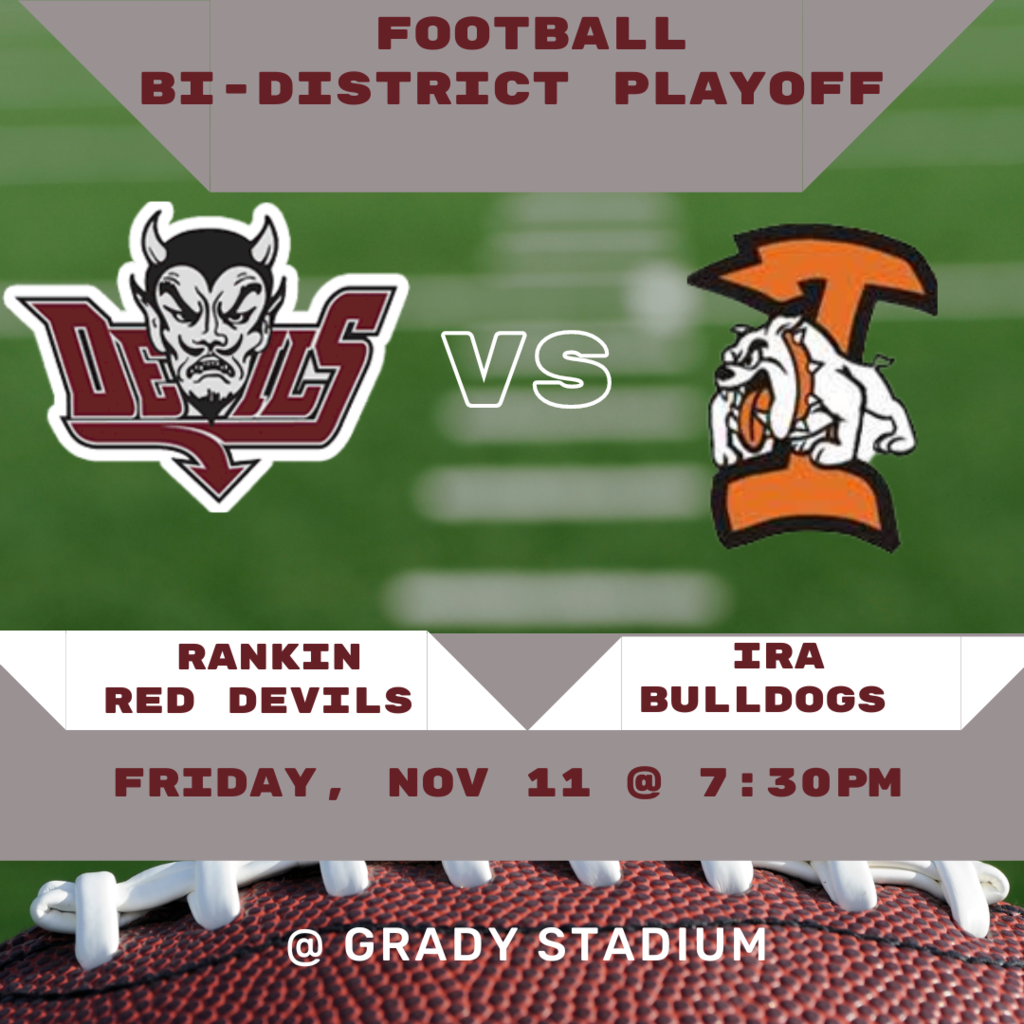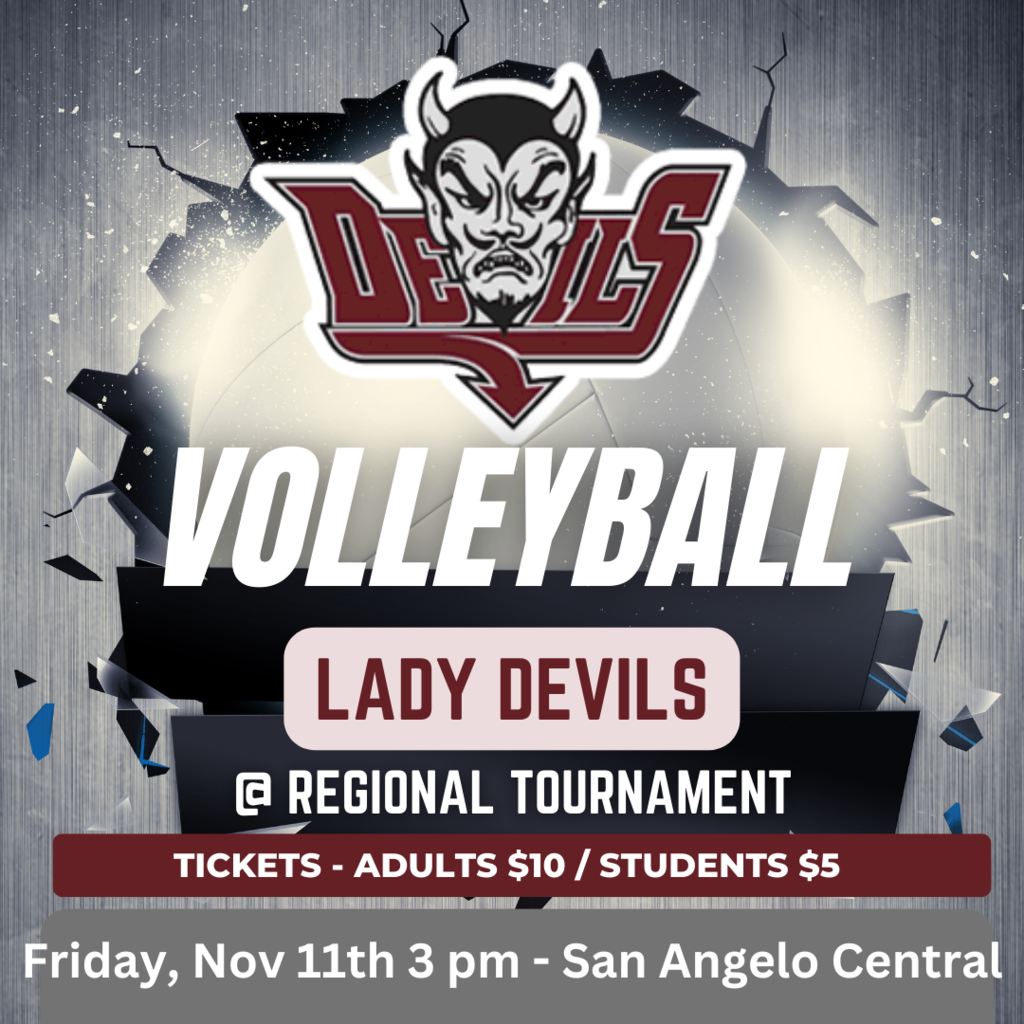 Thank you Mr Wyatt and RISD School Board for our awesome ride ❤️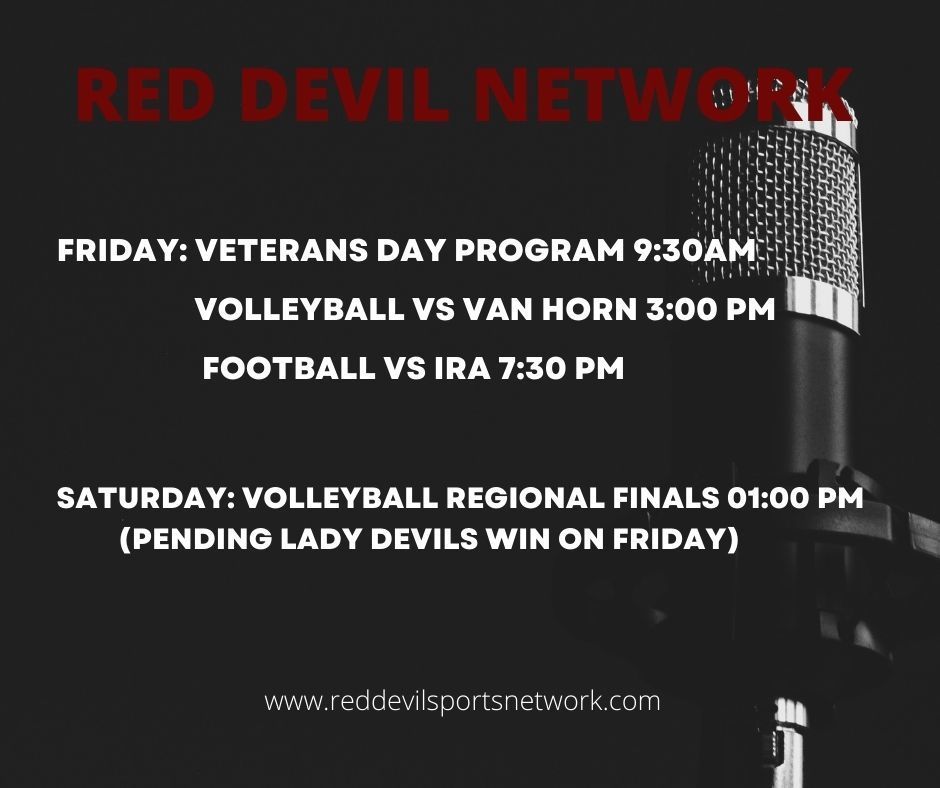 Information on Girls Regional Volleyball Game- Rankin - visitor Adults- $10 Students- $5 (per day) CASH ONLY! No District Passes or Employee Passes will be accepted Gates open: 1 hour before the first match of the day. Merchandise: Regional T-Shirts will be sold for $20 Signs: Only hand – held signs are allowed. No signs can be attached to the rails or walls. No Pep Bands Allowed

Veteran's Day Program Information Please Share!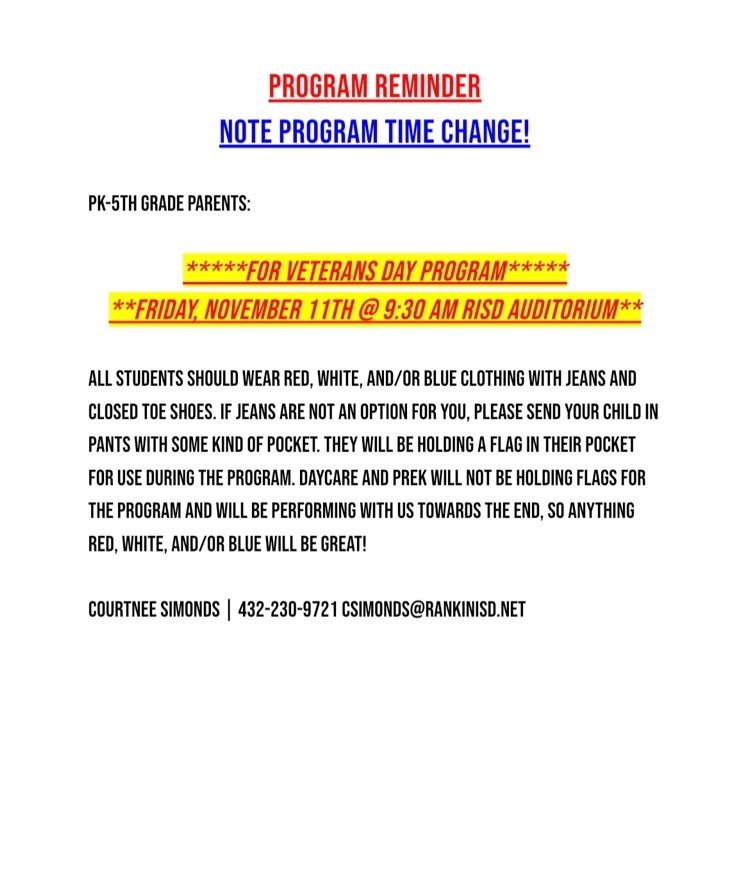 The Friday night football game has been moved from 7pm to 7:30pm to allow volleyball fans plenty of time to get to the football game. Please help spread the word!

Rankin ISD will be having a noon release Friday, November 11th. Girls play at 3 pm in San Angelo Boys at 7 pm in Grady. We Are Red Devils!!!

Just a friendly reminder this week's pep rally is Blackout. It will be on Thursday at 3:15. If you ordered glow items, we are working on getting those sorted and will start handing those out soon. Questions? -please contact Coach Hardaway or Mrs. Jennings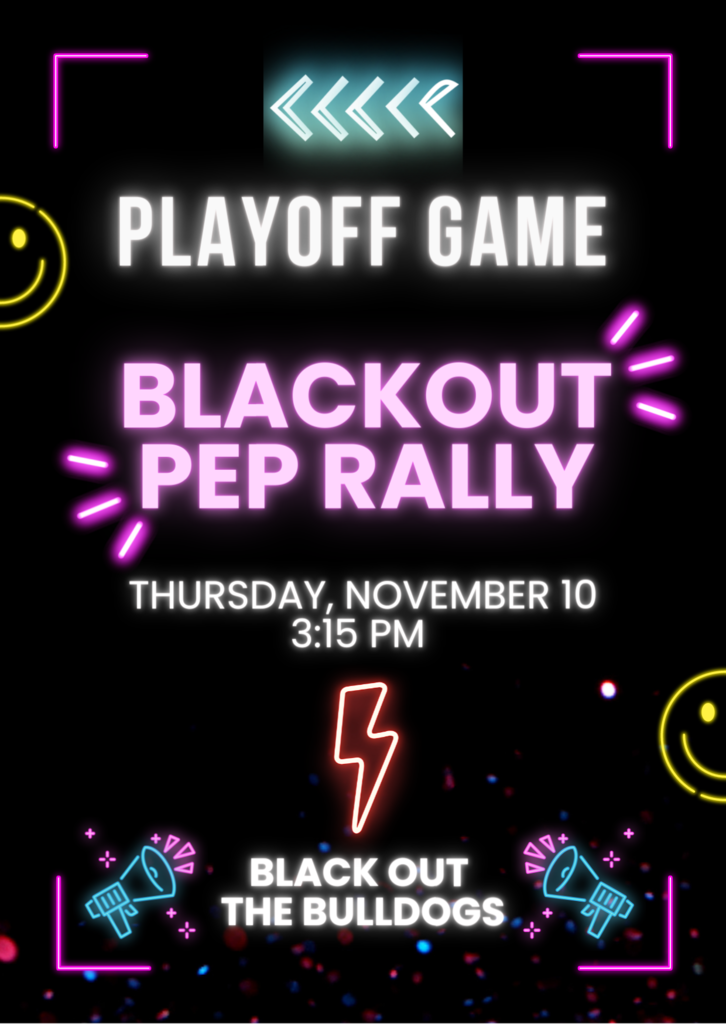 The Junior High TMSCA competed in their first competition on Saturday, November 5 against students from Pecos, Sweetwater, Big Springs, Crane and Ozona. 15 students represented Rankin well with 12 out of 15 bringing home top 10 ribbons and/or medals. Students placing in the top 3 include: Chase Gerick - 3rd in 7th grade Number Sense Kyina Gee - 1st in 8th grade Calculator Applications Kayin Hanna - 2nd in 8th grade Calculator Applications Kydin Gee - 2nd in 6th grade Mathematics Jack Stanford - 1st in 8th grade Science Kyina Gee, Kayin Hanna, Matthew Ramos and Austin Hostetter comprised the Calculator Applications team awarded as1st place Team Champions. Overall, Rankin won Sweepstakes Runner-Up. TMSCA coaches, Mrs. Wyatt, Mrs. Gibson and Mrs. Jones want to thank all of those that volunteered their time on Saturday!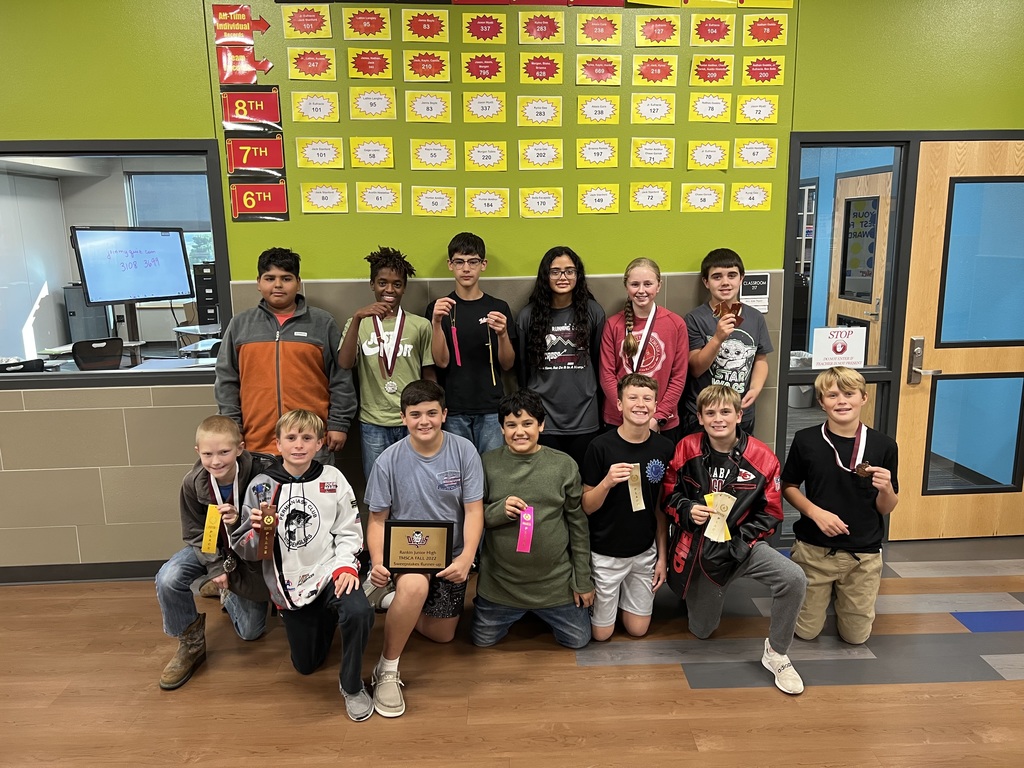 Weekly Athletic Schedules Questions - Contact Athletic Director - Garret Avalos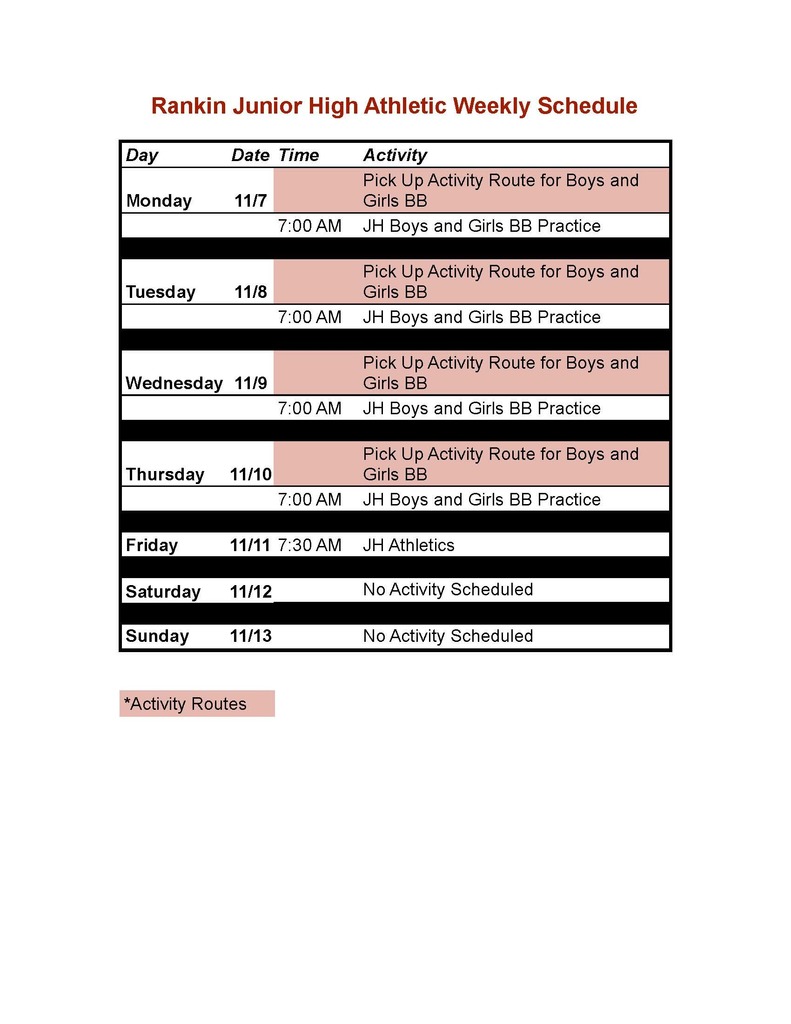 Go out and support the Lady Devils!!! Can't make it to the game - watch live on
www.reddevilsportsnetwork.com
WE ARE RED DEVILS!!! TICKET INFO COMING SOON!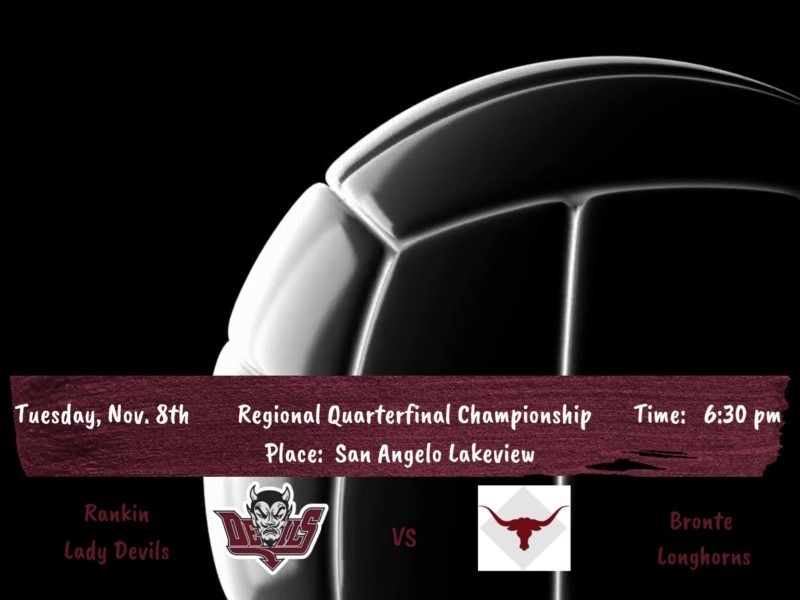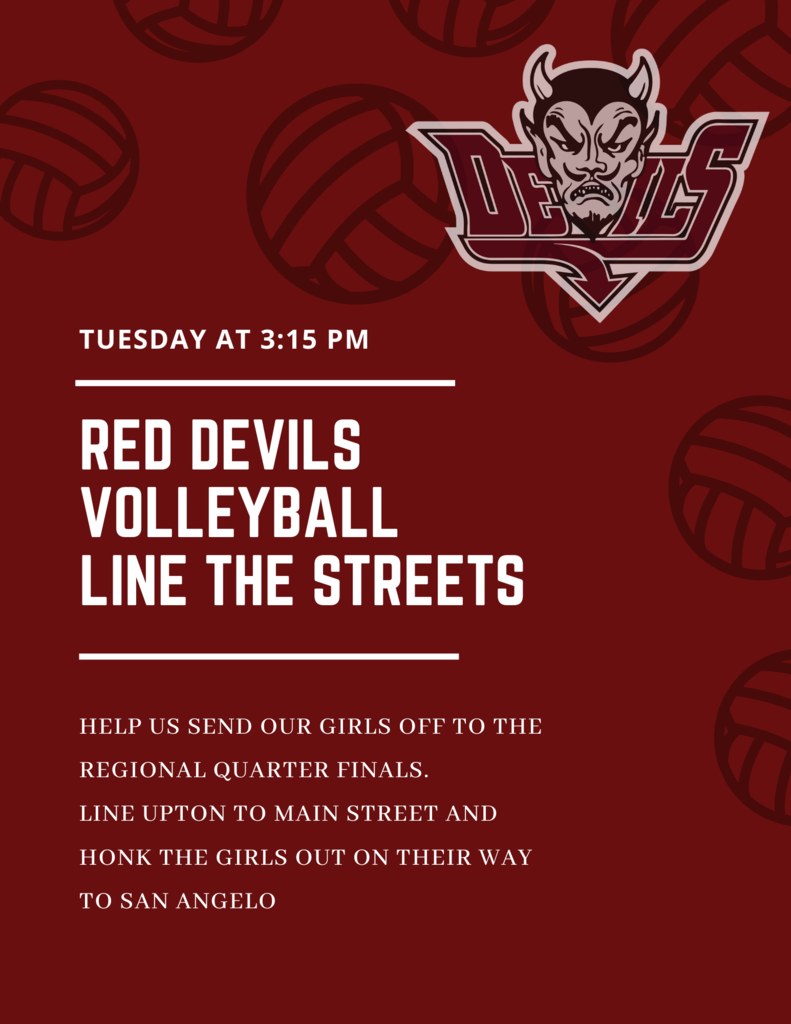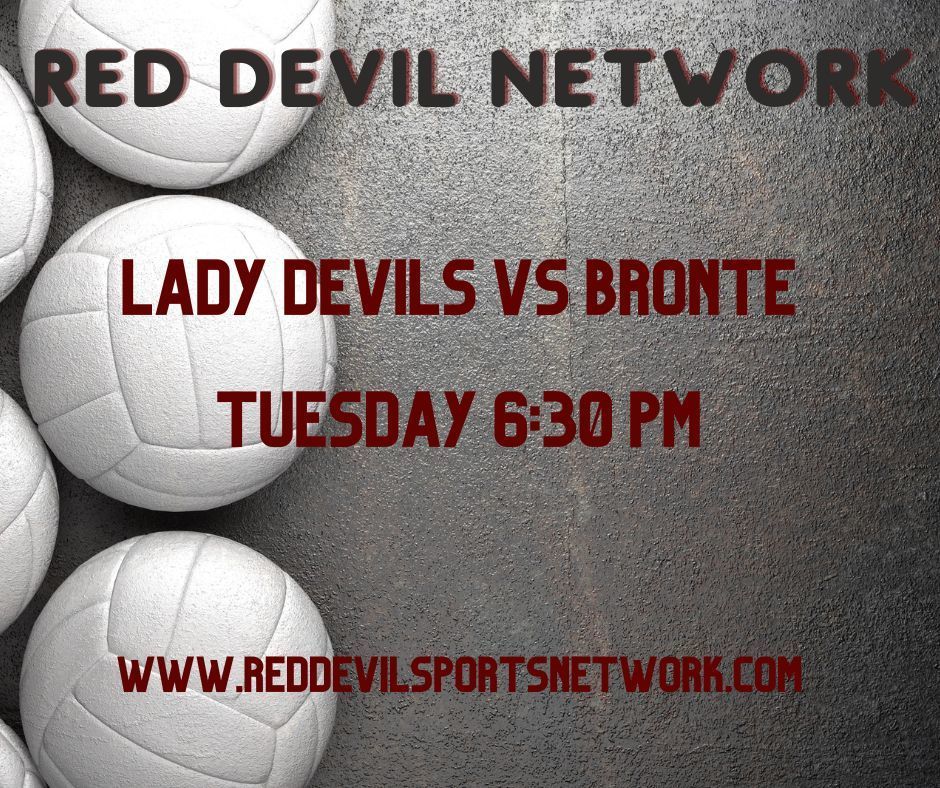 Football Play Off Game Info Red Devils vs Ira @ Grady Friday, Nov 11th. @ 7 pm Visiting Team-ticket info coming soon.

Red Devils giving back! Thank you for your support! WE ARE RED DEVILS!!!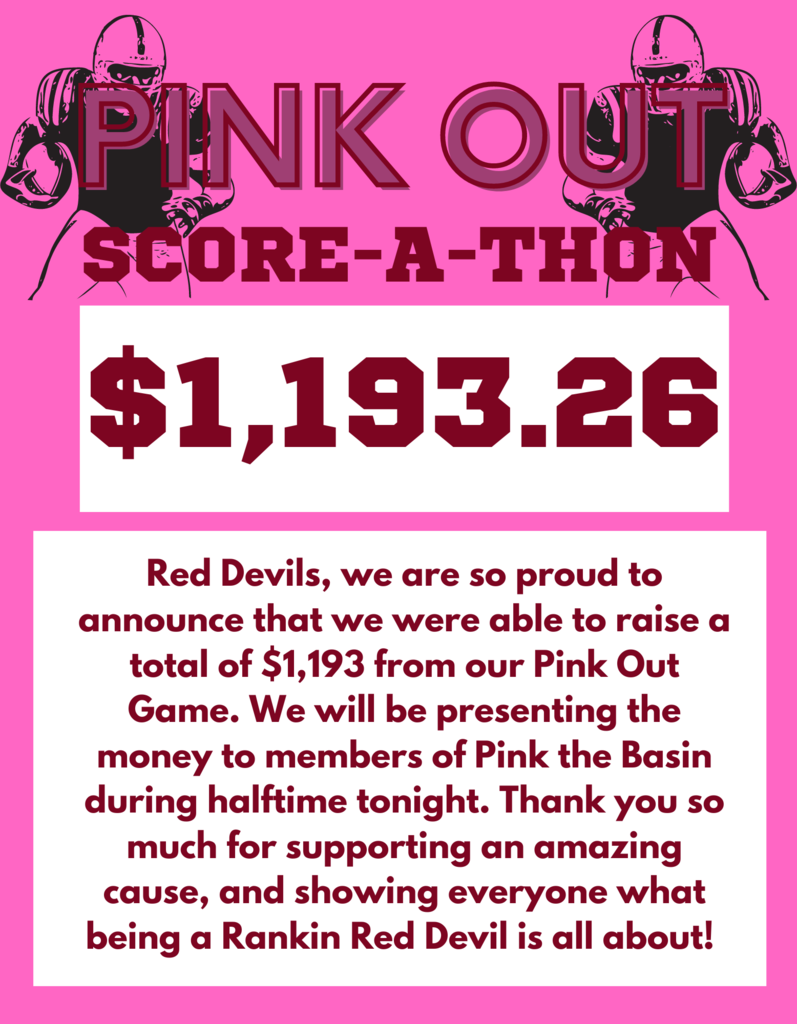 Good Luck to the JH TMSCA Red Devils!!! Bring home the GOLD!

"Rankin Cheer would like to give a special shout out to our year-long sponsors. Their continued donations, whether it be monetary or fan paraphernalia, make our interaction with the community possible. Without them, we would not be able to toss T-shirts, footballs, basketballs, cups, offer prizes, etc. We appreciate their support so much! Thank you!!! Go Red Devils!"