Summer School Breakfast and Lunch Menu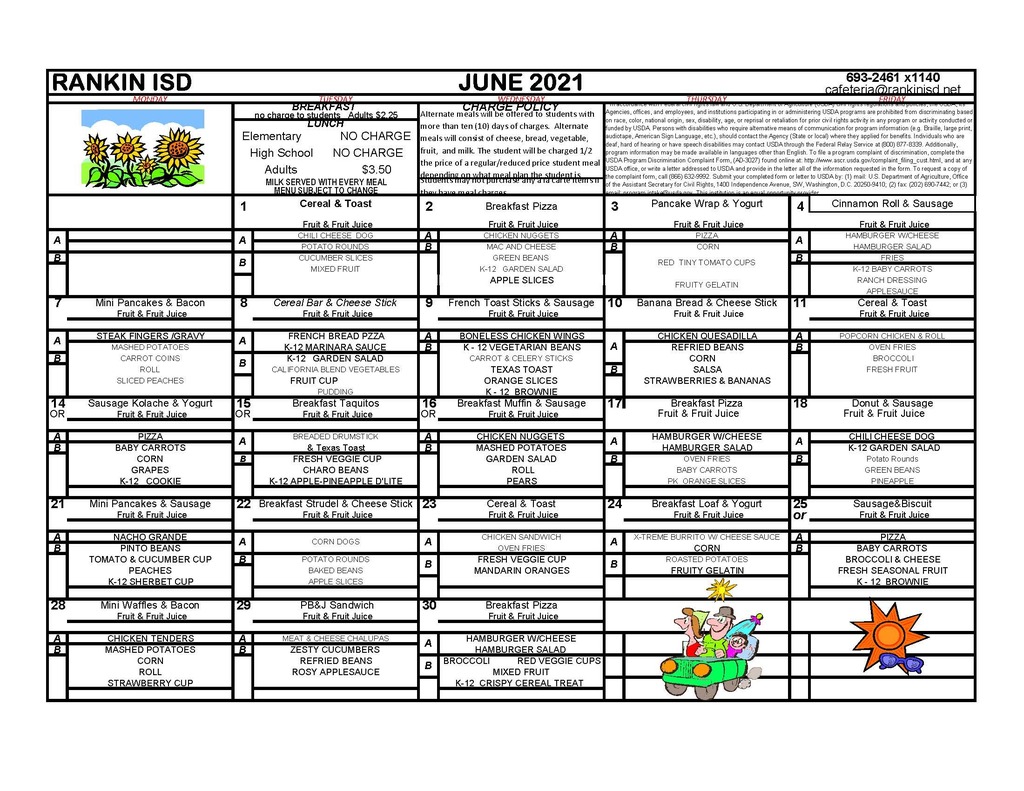 Attn Parent of students who are certified for free or reduced-price meals. Application opens on June 2nd.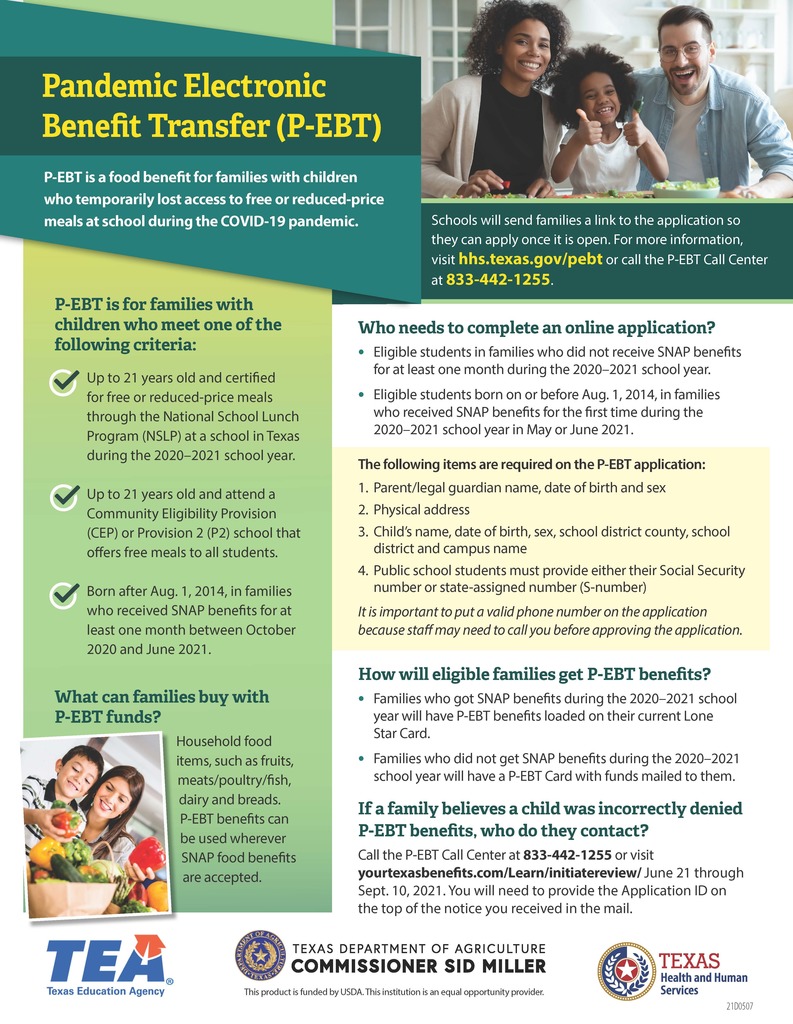 Summer School Bus Route Information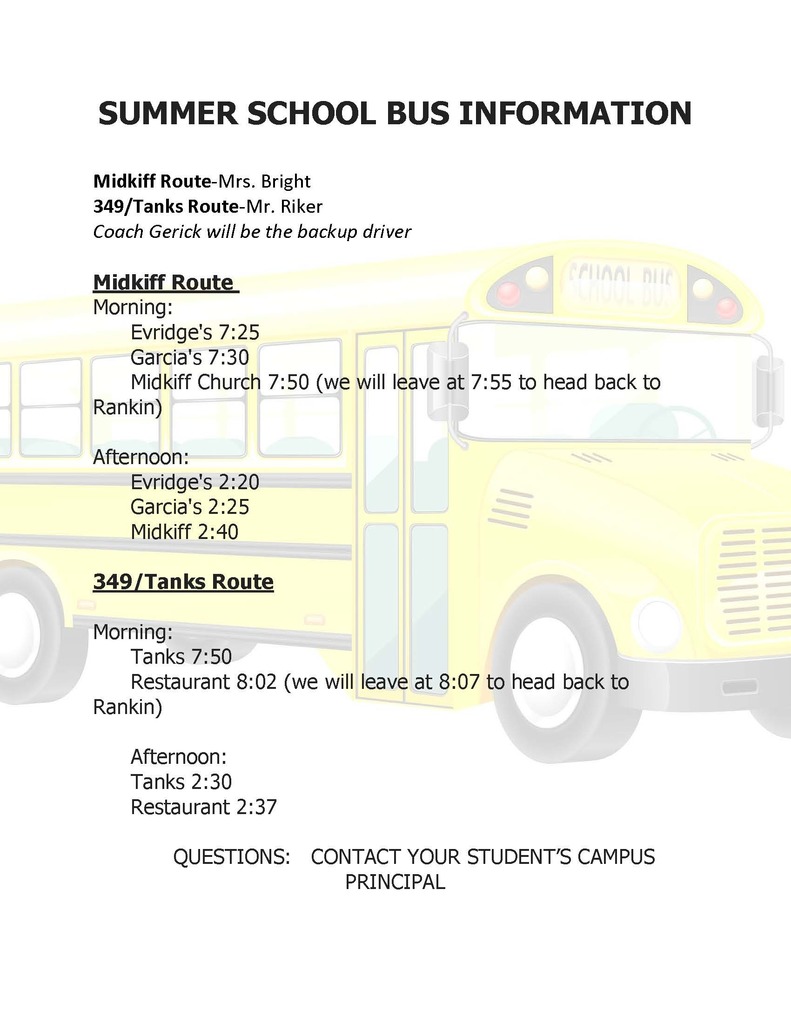 One more State Qualifier to compete!!! Good Luck Nic!

Summer Scholar Academy Information: • Time: 8:30-2:00 • Everyone needs to be dropped off at the cafeteria between 8:30-8:45 • Free Breakfast: 8:30-9:00 • Free Lunch: 11:30-12:15 • Instruction: 9:00-11:30 and 12:15-2:00 • A bus/van will run to the Tanks/Restaurant/Midkiff (Please let us know if you need a ride) If you have any questions, please contact me at 432-693-1101. Thanks, Brad Riker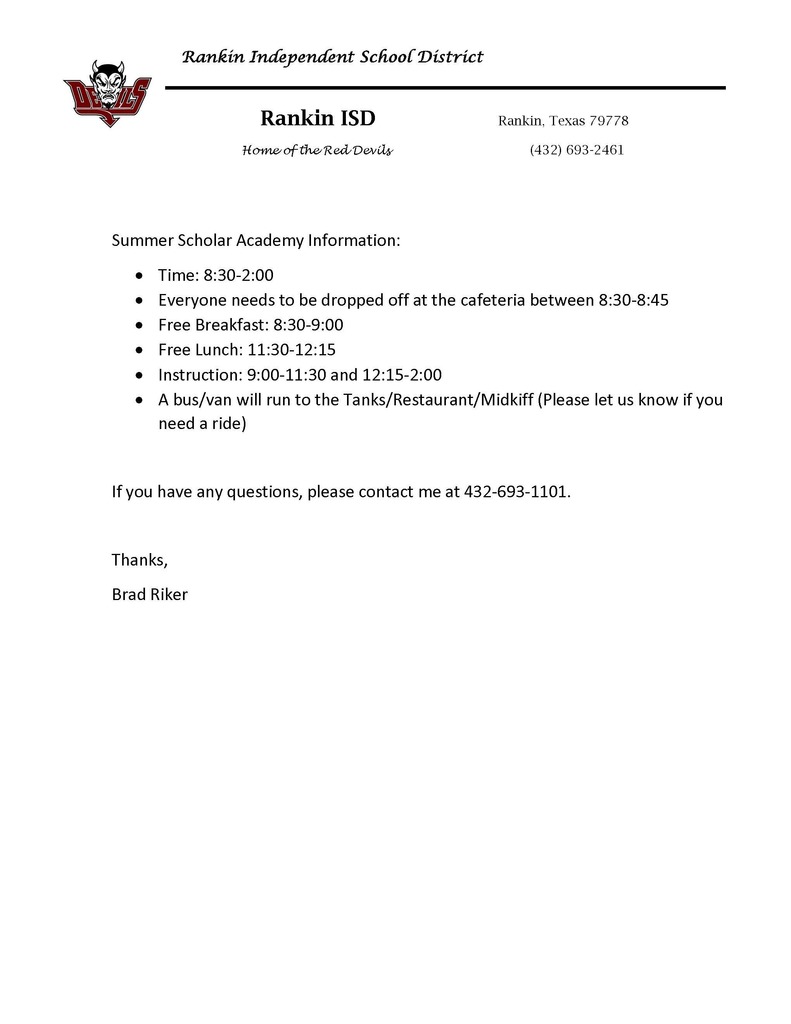 Gossett Elementary students with perfect attendance all year went on a shopping trip to choose a new bike! GREAT JOB LITTLE DEVILS!!!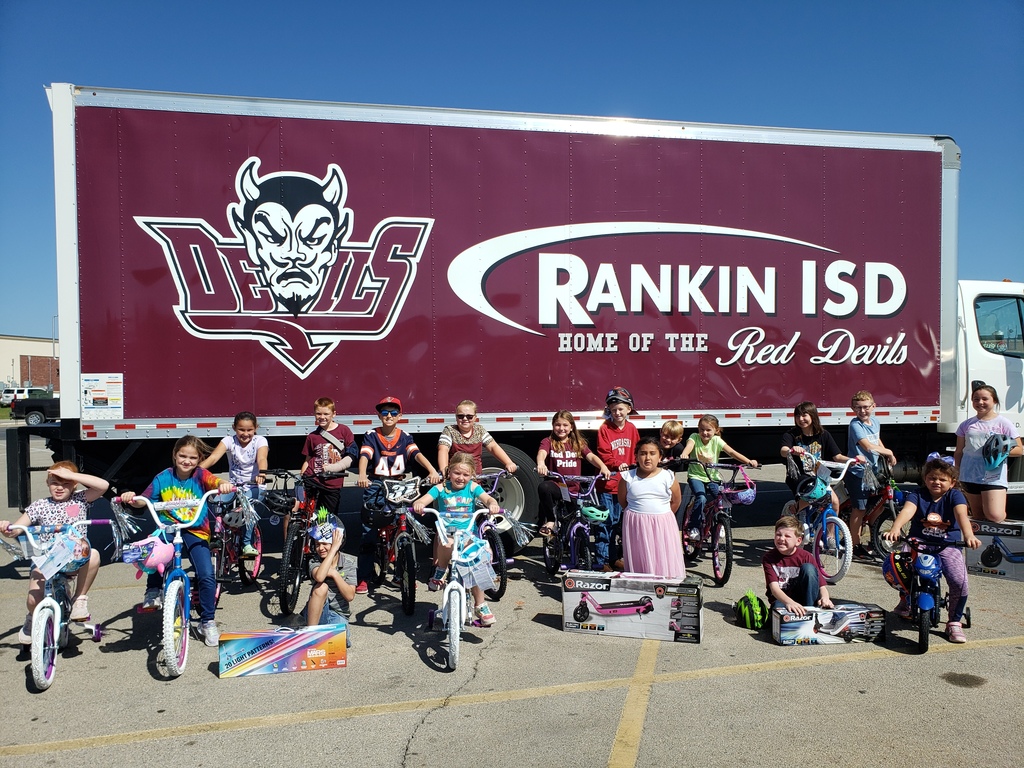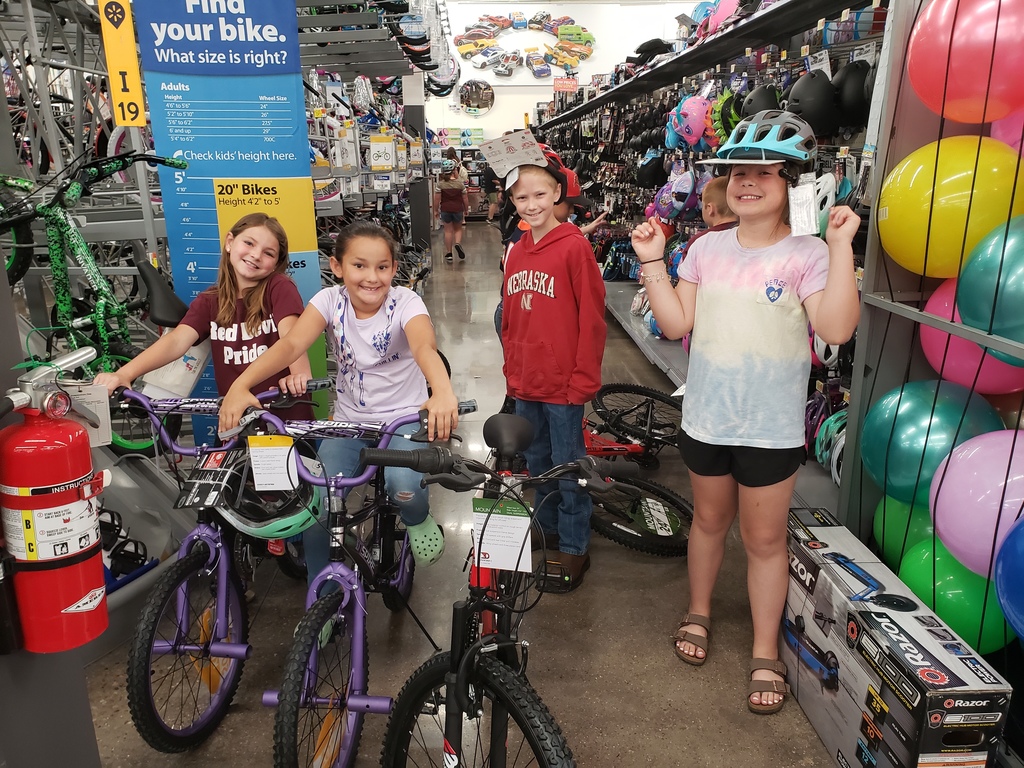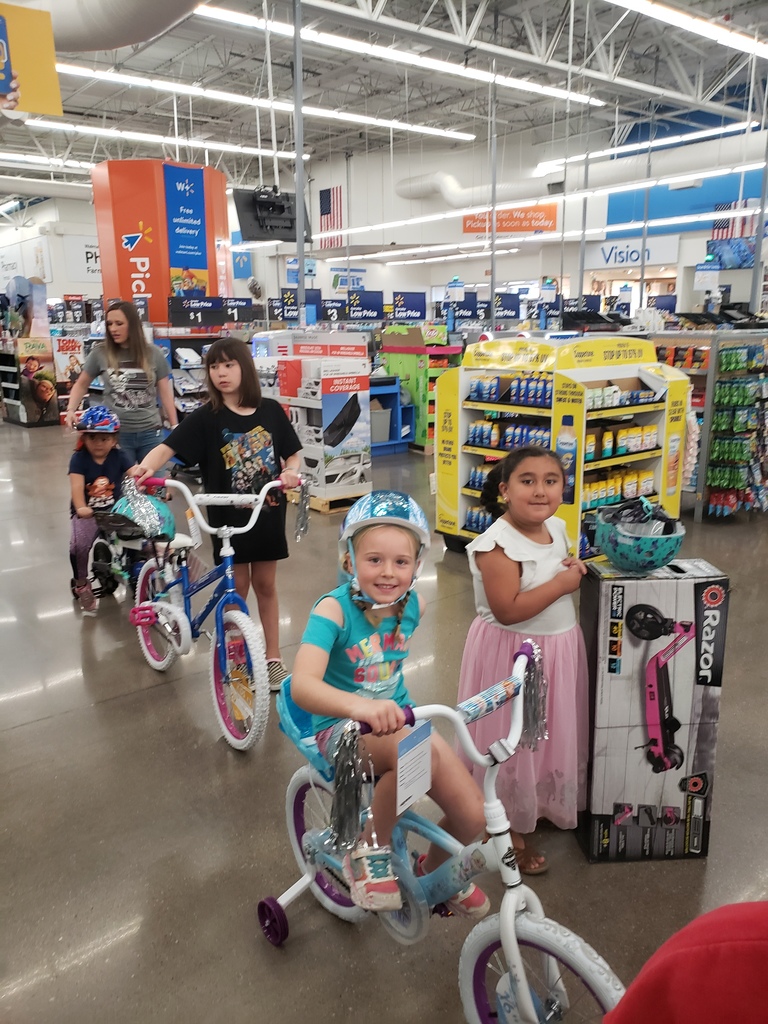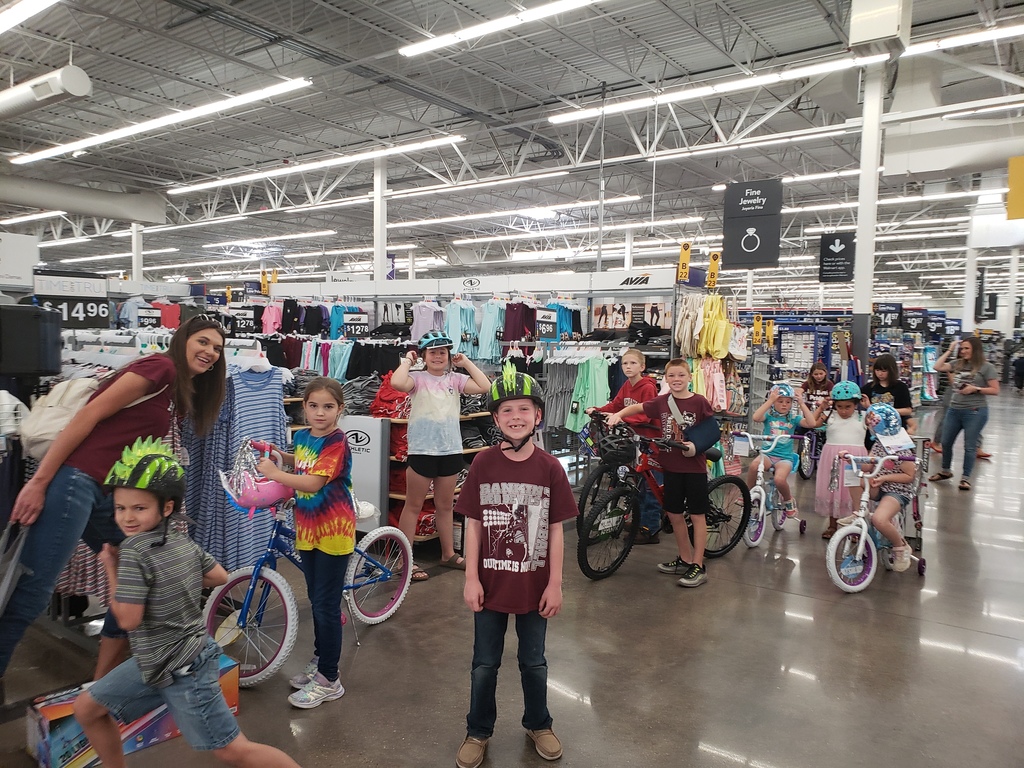 All yearbook orders will be done online this year. Once you are on the website through this link, all you will need to do is type in the school name. A drop down list will come up and you will need to make sure you select 2021 option. If you have any questions at all please feel free to contact Coach Simonds at 432-230-2428. Here is the link:
https://link.entourageyearbooks.com/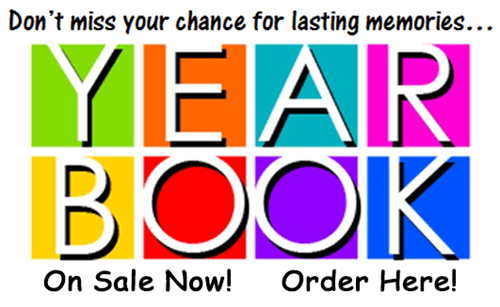 2021-2022 School Calendar

ATTN: RANKIN ISD PARENTS Please take the time to complete the parent survey. Questions, please contact Mr. Wyatt.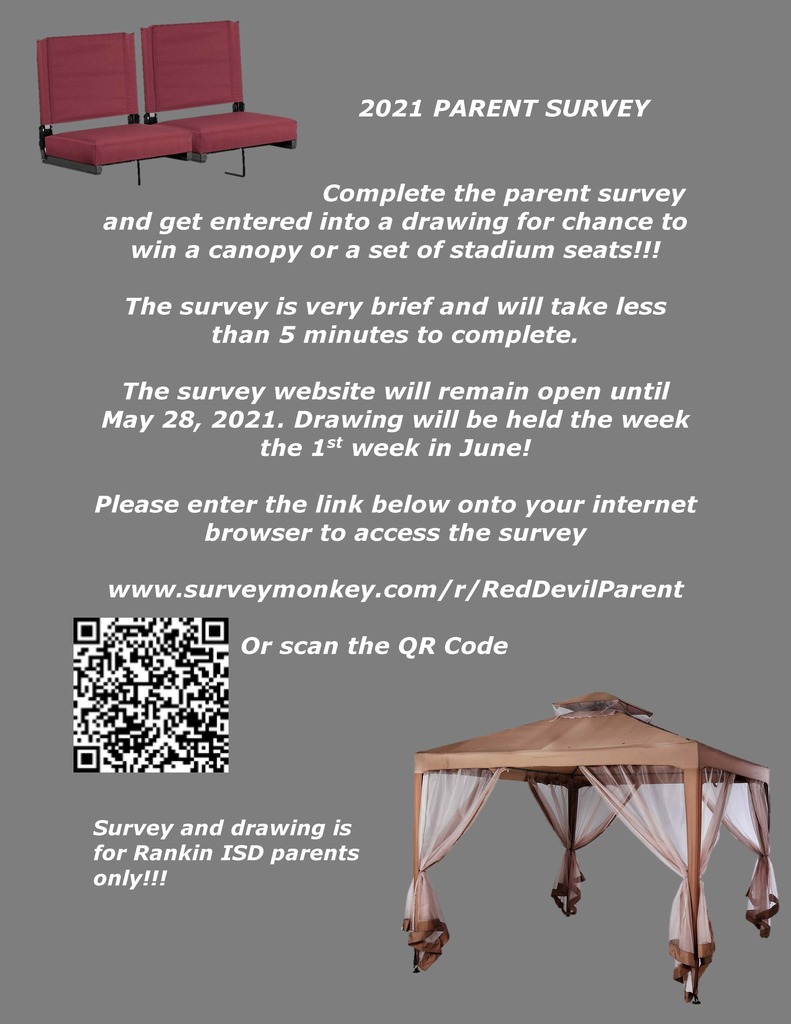 We want to invite everyone to come to the PK graduation today, May 14 at 9:30 A.M. The event will be held at the Rankin Auditorium. If you have any questions, please give us a call at 432-693-1101. Thanks, Gossett Elementary

Just a friendly reminder Rankin ISD will have an early release on today, May 14th at 12 noon. Rankin ISD office and campus offices will close at 12 noon. Buses will run at this time. If you have any questions, please contact your student's campus principal.

Congratulation Red Devils! Seniors Lyzbeth Martinez, Hayden Loftin, Carlos Cura, and Valerie Gaddis earned an Associates Degree from Odessa College on May 8th! They will receive their High School Diploma on Friday, May 21st! WE ARE RED DEVILS!!!

The Special School Board Meeting scheduled for today, May 12th at noon has been canceled. If you have any questions, contact Mr. Wyatt at
swyatt@rankinisd.net
.

Last chance to see the Class 1A State Champion OAP Show sf-The Boys Next Door performed by the Red Devil OAP cast & crew! Come on out and enjoy a night of entertainment! You will love this show!!! WE ARE RED DEVILS!!!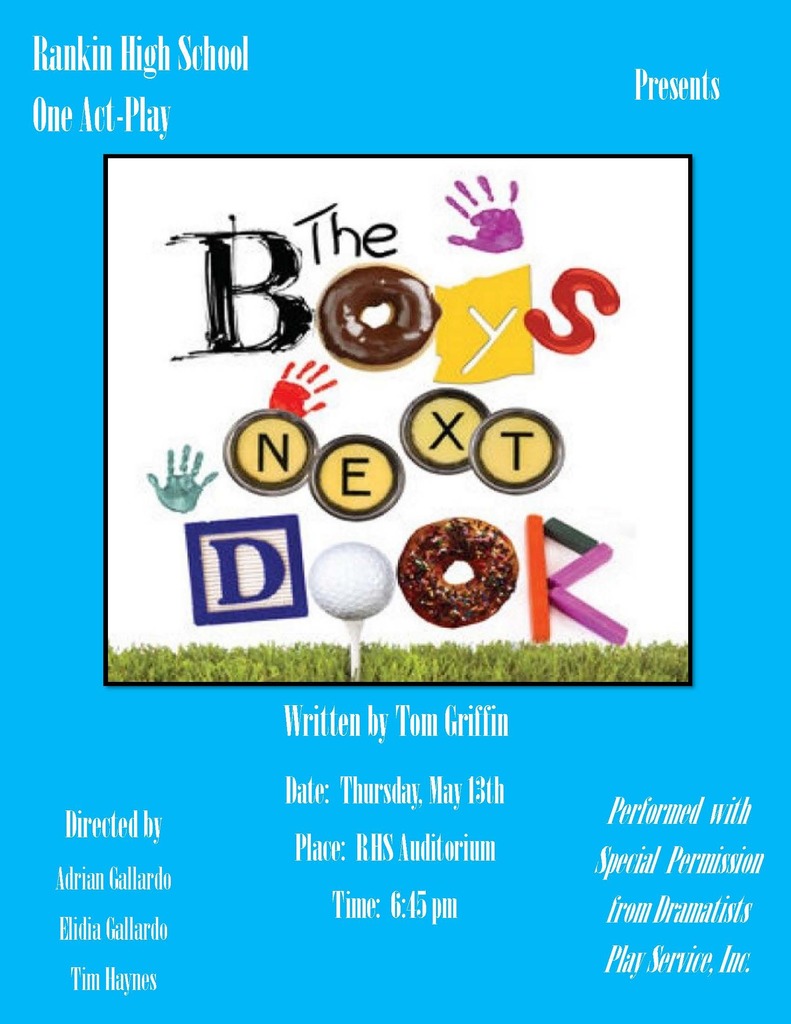 Come on out and join he celebration of Carlos Cura - Signing Letter of Intent Ceremony! Good Luck Carlos! WE ARE RED DEVILS!!!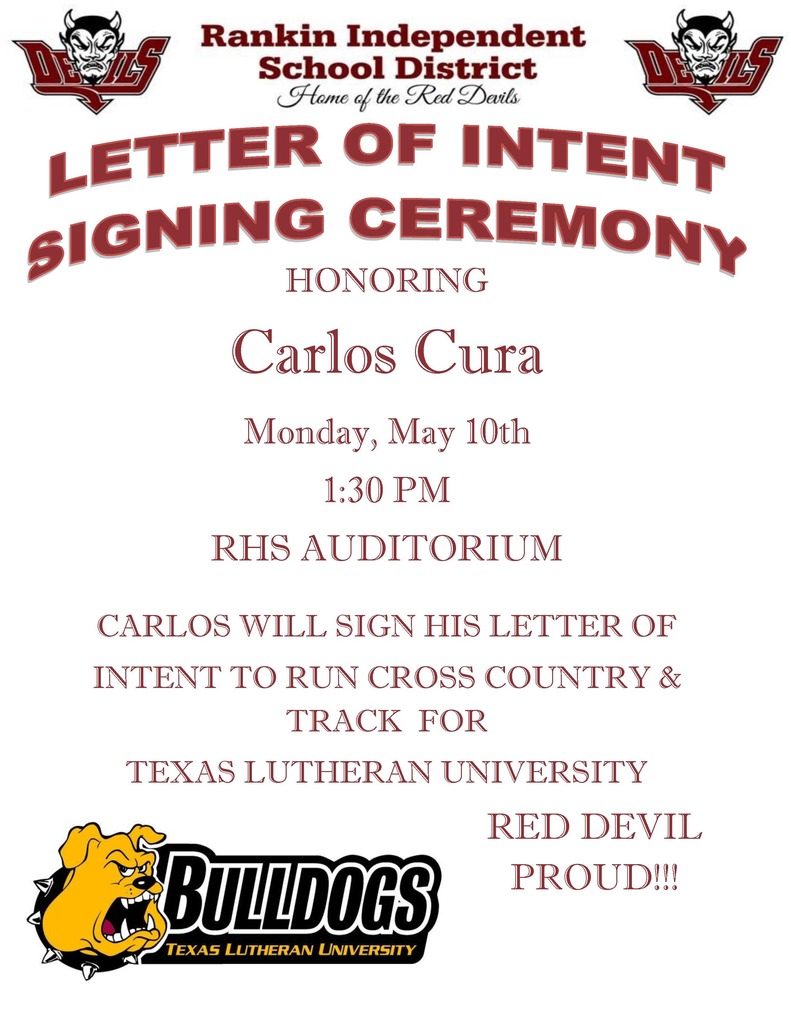 Send Off Rally - Today, May 6th at 10:20 am Come Cheer for the Red Devil Track State Qualifiers as they head to Austin!!! WE ARE RED DEVILS!!!

Come out and support the Red Devil Track Team!!! Send off rally on Thursday, May 6th!!! State Meet - Saturday, May 8th WE ARE RED DEVILS!!!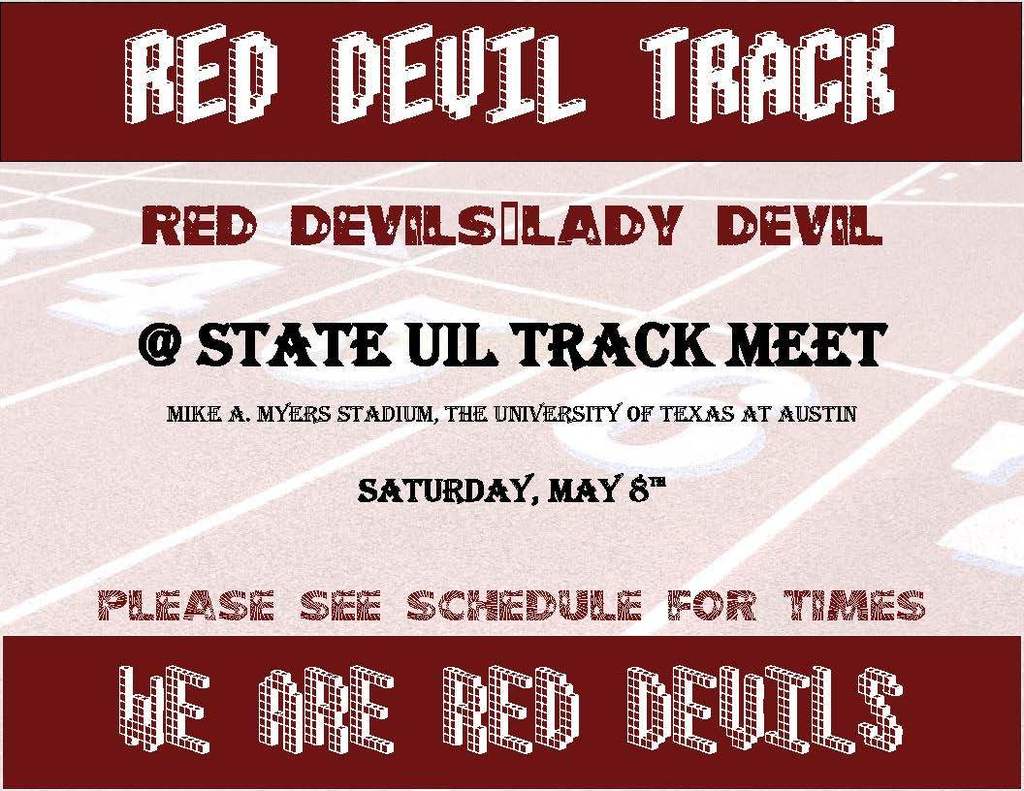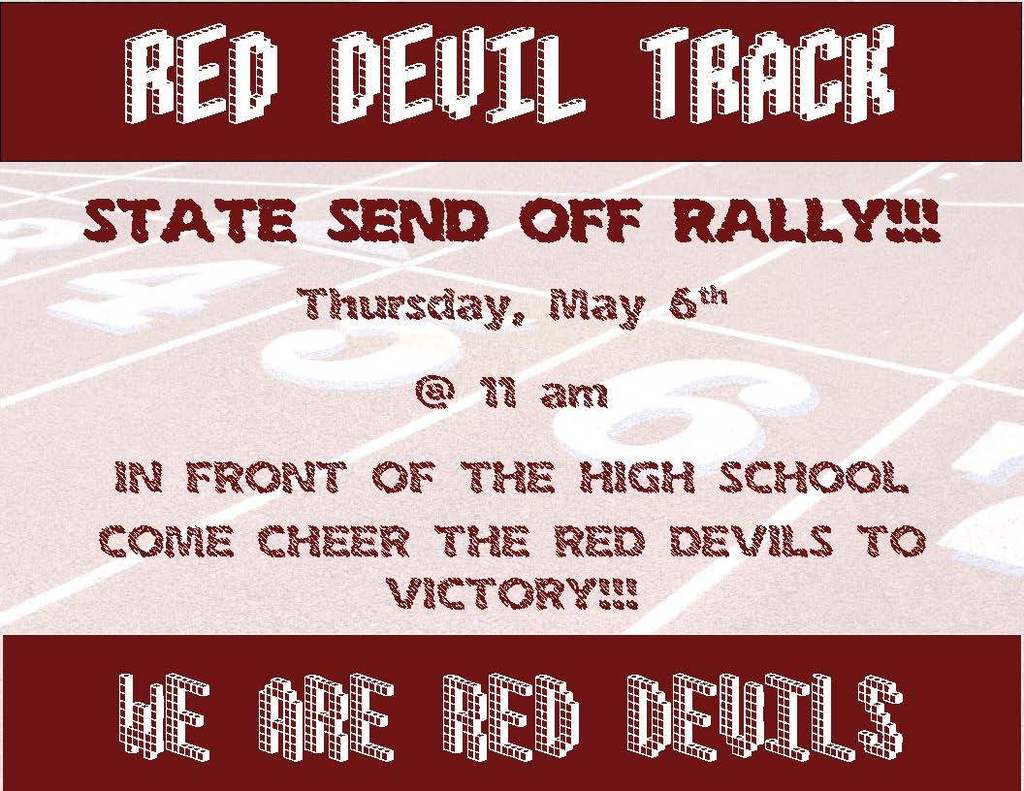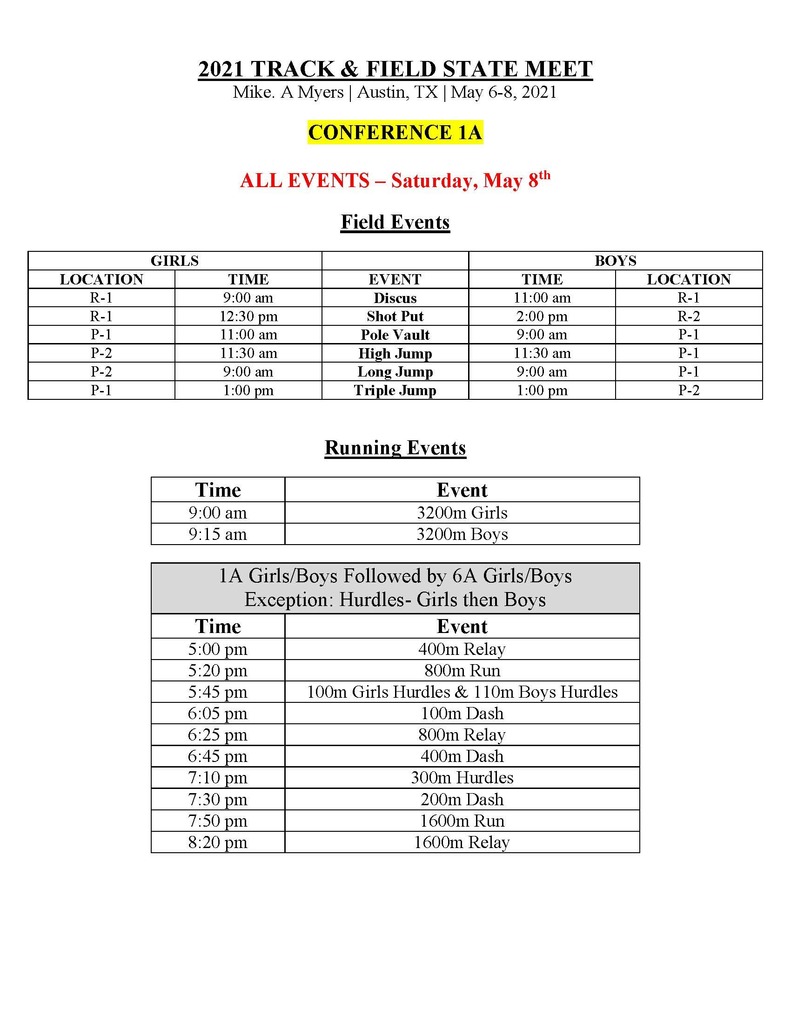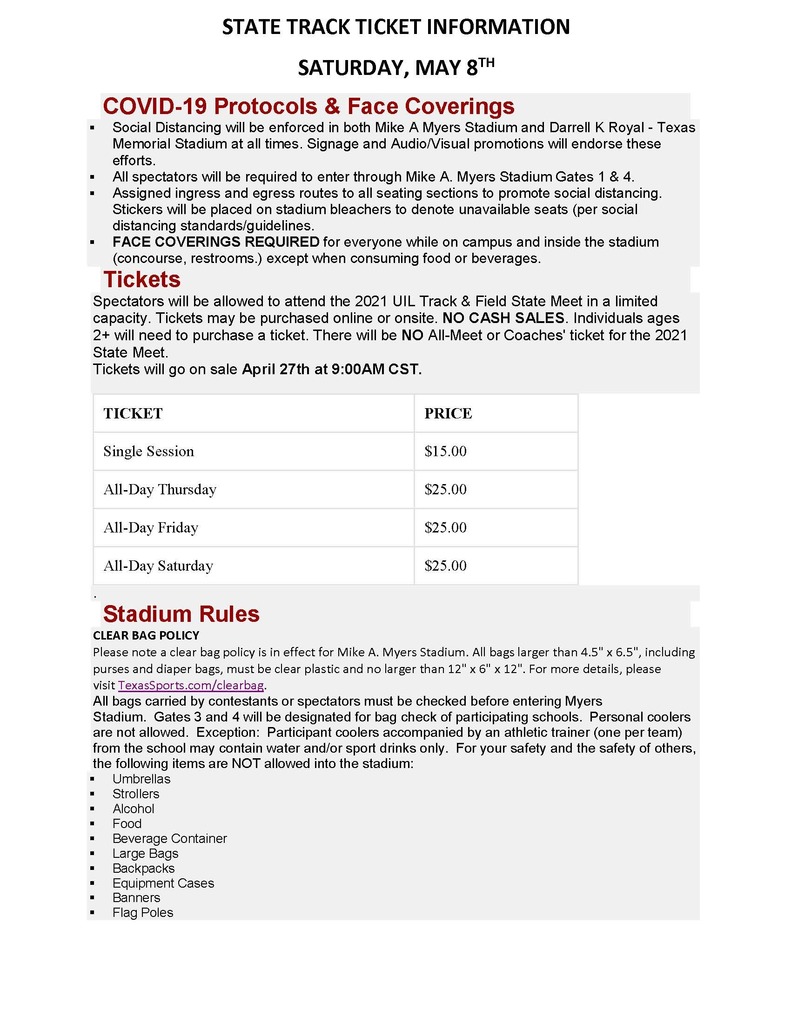 Just a reminder - The Alvarado Fundraiser is today! Please stop by and buy a plate of BBQ for dinner and support a good family! Pickup location has changed to the front of the gym! Questions- contact Mr. McClure.