Attention Kinder & 7th Grade Parents: Urgent Action Require - Immunizations Parents, if you received a letter from Mrs. Hrabovsky - Rankin ISD School Nurse, please make sure your child is current on their immunizations and an updated record has been turned in to the office by December 5, 2022. Students not current will be sent home until requirements are met. All children attending school in Texas must be in compliance with the current Texas School Immunization Law, Rules, and Regulations. School districts are mandated to enforce this law on behalf of the Texas Department of health. A child must be: 1. Adequately immunized as evidenced by record validated by clinic or doctor's office. 2. In progress of becoming adequately immunized as evidenced by current immunization record. 3. Properly exempted as evidenced by the properly signed and notarized exemption form from the state of Texas. Questions? Please contact Mrs. Hrabovsky.

Go out and support the Red Devils and Lady Devils!!! Please see tournament schedule for playing times. WE ARE RED DEVILS!!!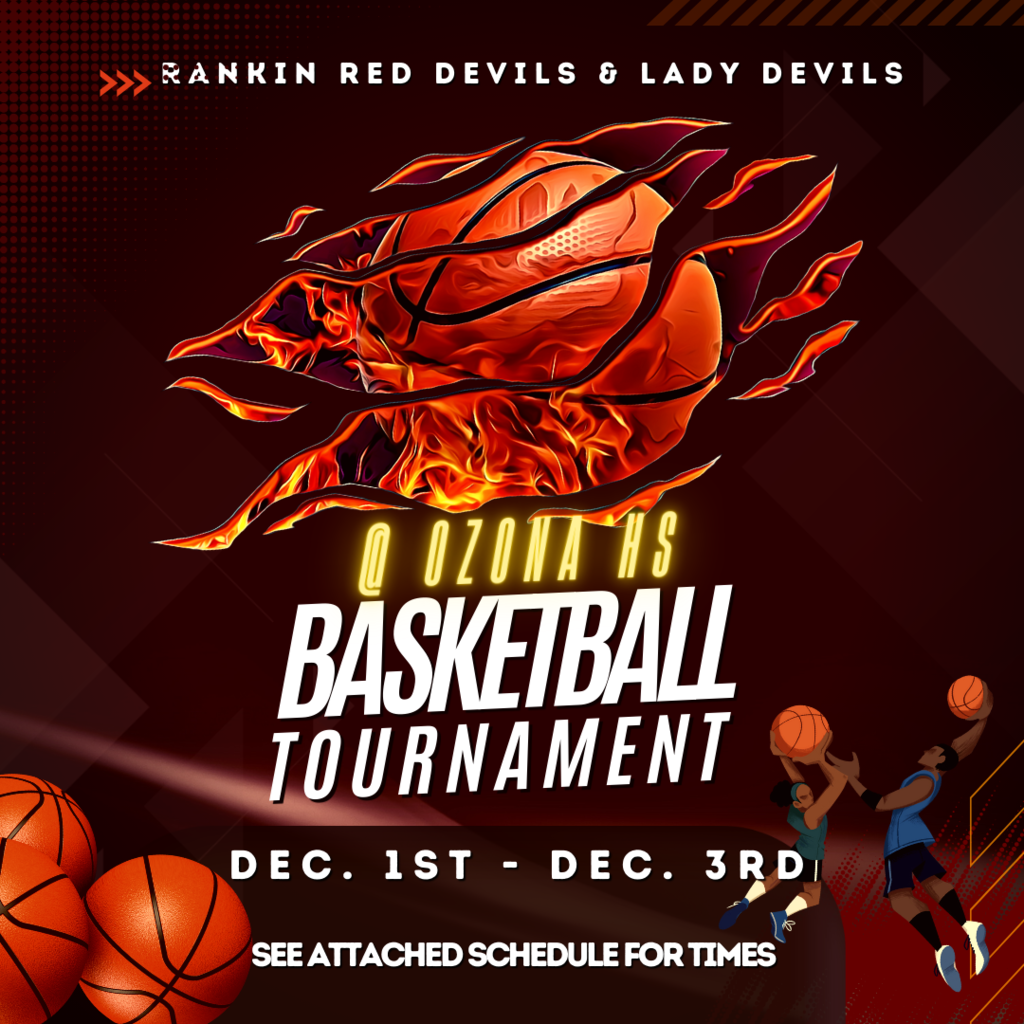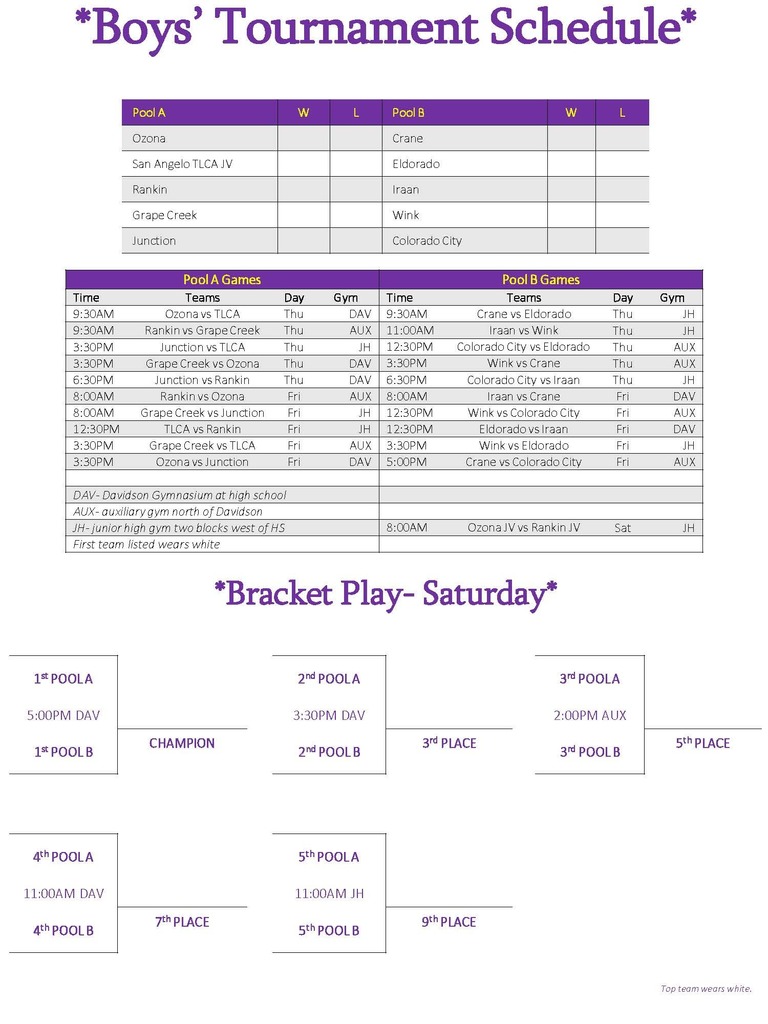 Good Luck Red Devil Robotics!!! Bring home the GOLD!!! WE ARE RED DEVILS!!!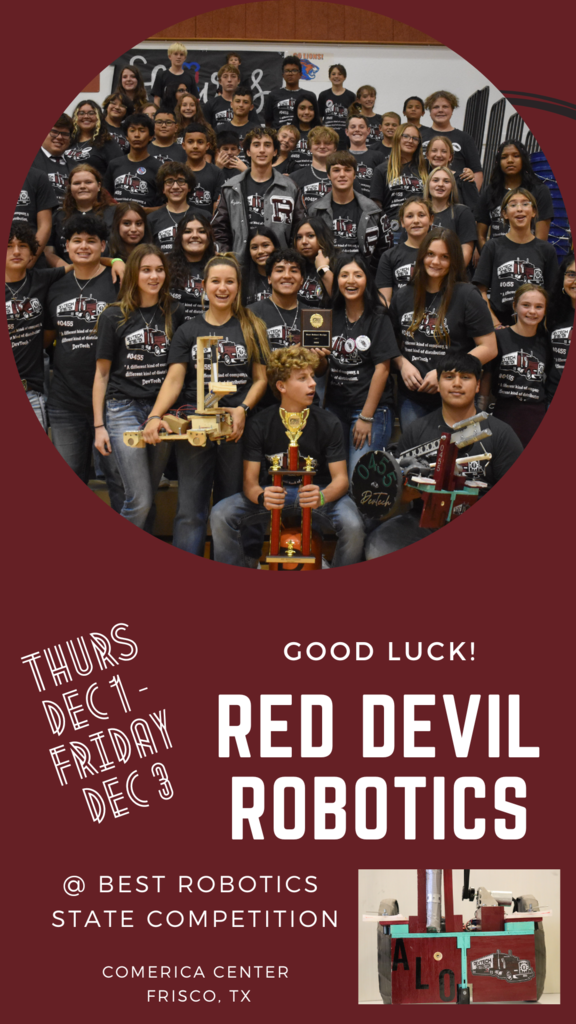 Elementary requested we do PJ day on Wednesday for a couple different reasons, but JH has UIL on Wednesday and won't be able to participate, which was concerning to some. So, Tawny and I discussed the best way to keep both in mind without one group missing out, and we figured the best option was having two schedules. They are basically the same, but Elementary and HS will have opposite themes on Wednesday and Friday. The scheduled themes are attached below, and labeled for each. Please let me know if you have any questions. Thanks! - Coach Hardaway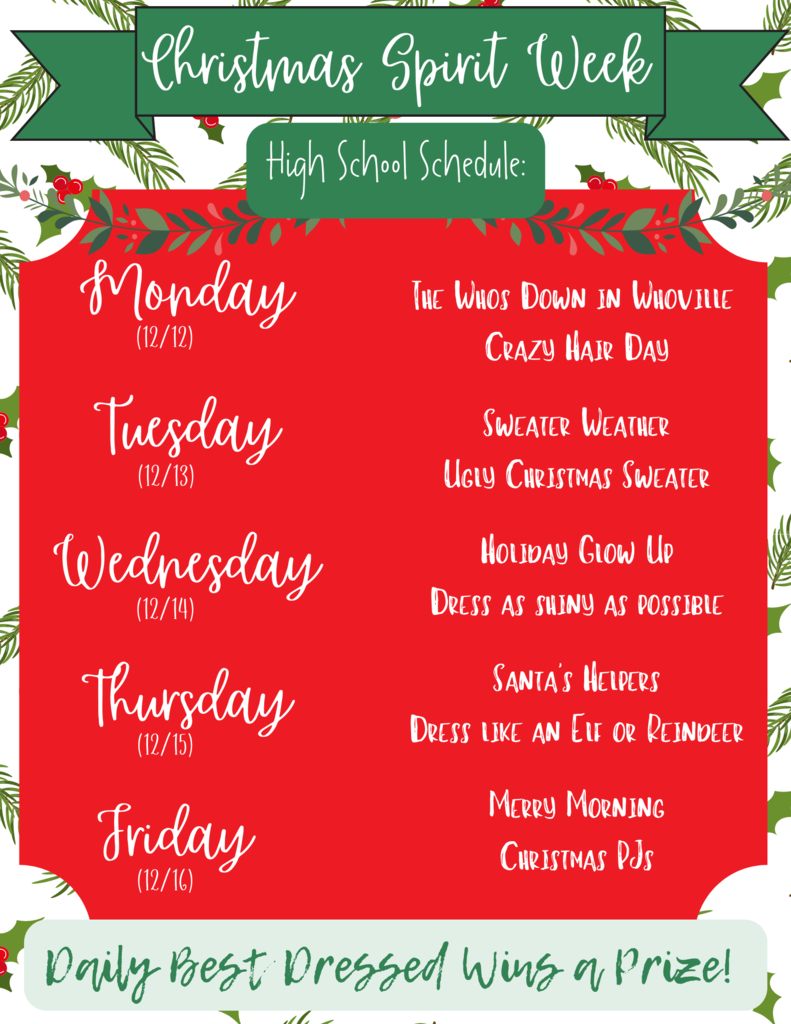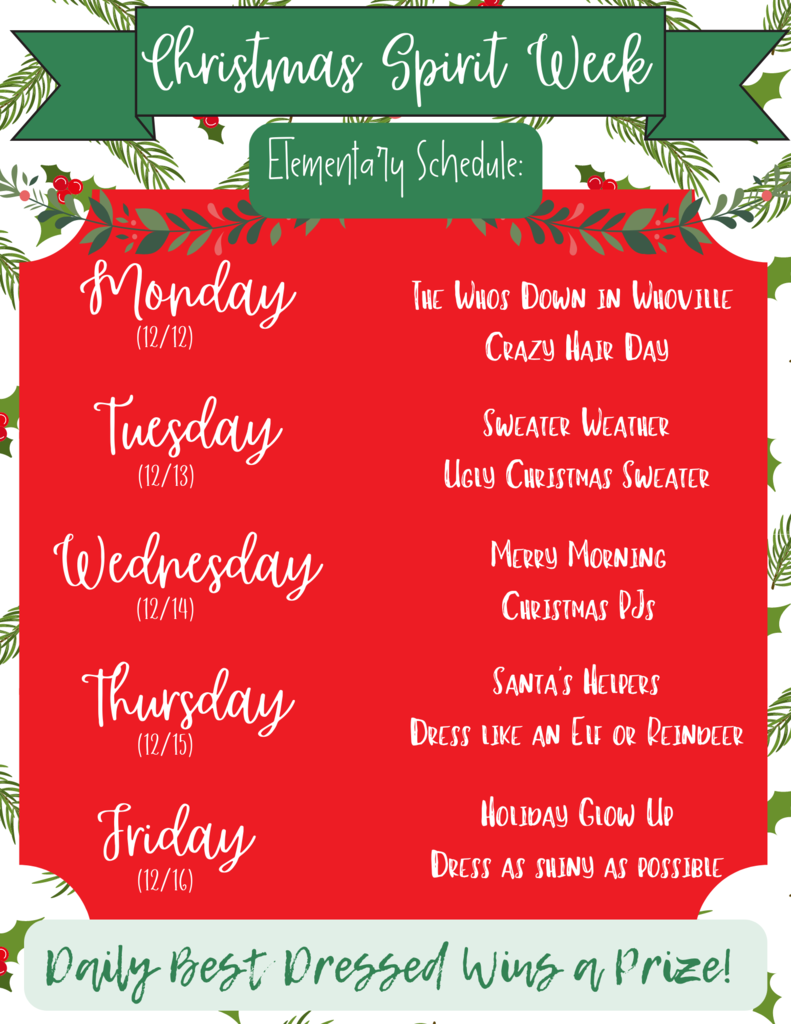 Go out and support the Lady Devils!!! Home Game! WE ARE RED DEVILS!!!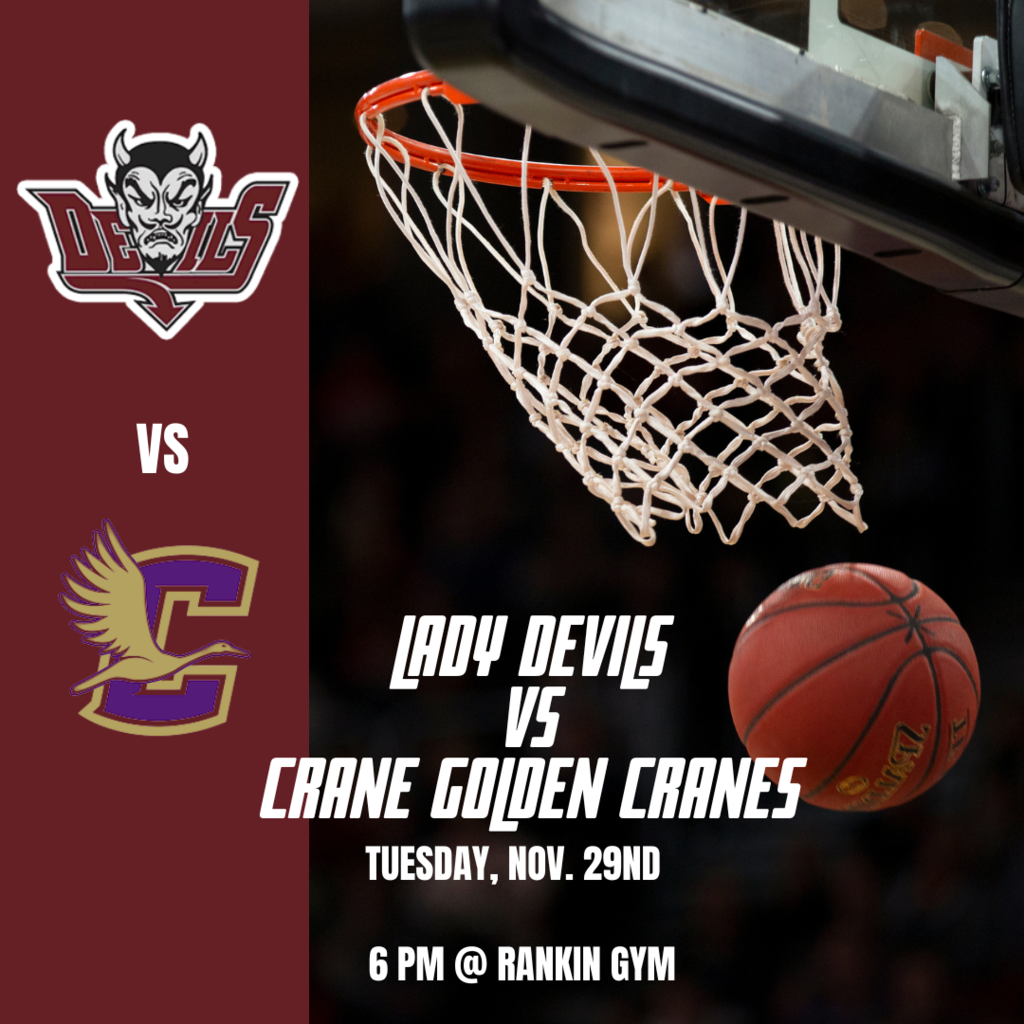 Go out and support the JH Red Devils!!! WE ARE RED DEVILS!!!

Go out and support the Lady Devils!!! Monday - Home Game!!! WE ARE RED DEVILS!!!

"Hey Red Devils, we hope you have a wonderful & safe Thanksgiving Break! On Friday we will be lining the streets to Honk/ Cheer our boys on as they head out to face Westbrook. We would love for as much of the community to be involved as possible! The bus will travel from Upton to Main. Come show your Red Devil Pride & we'll see you there!! Go Red Devils and Wreck the Wildcats!"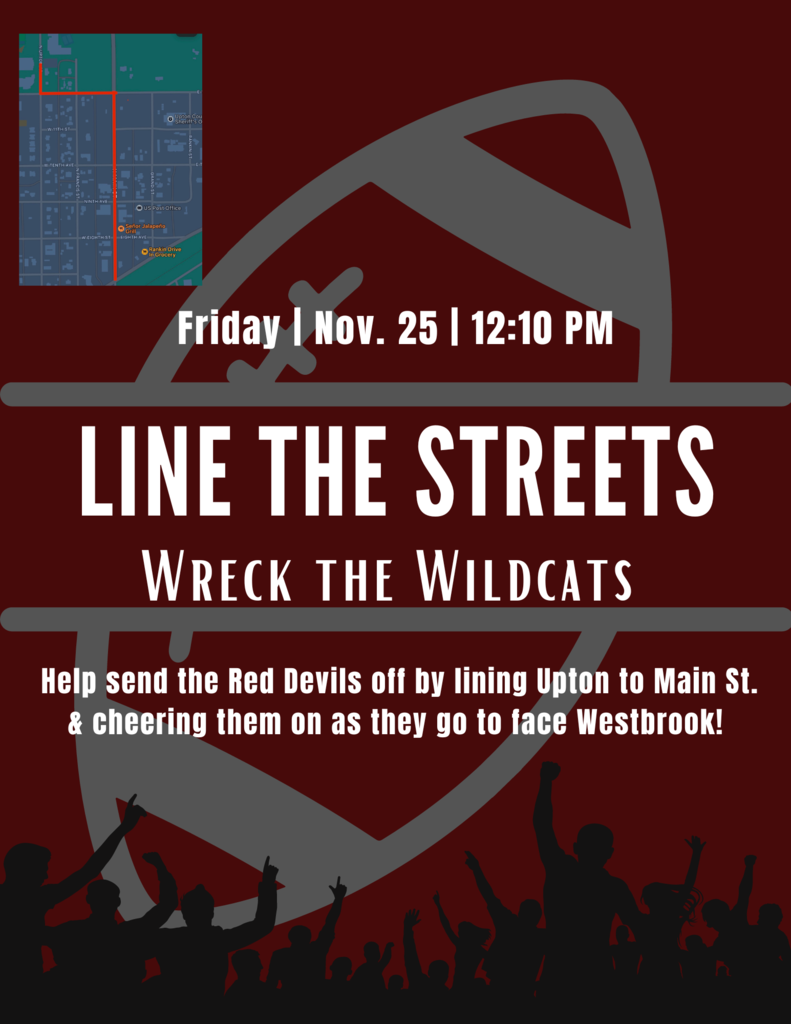 PK-4th grade parents: Please see the following information about our annual Christmas Musicals! Also, please check you child's folder today for their speaking part. Please help them practice over the break! We will only have a couple weeks until the program when we get back. If you have any questions please contact me or Mr. Riker. Thank you! Mrs. Simonds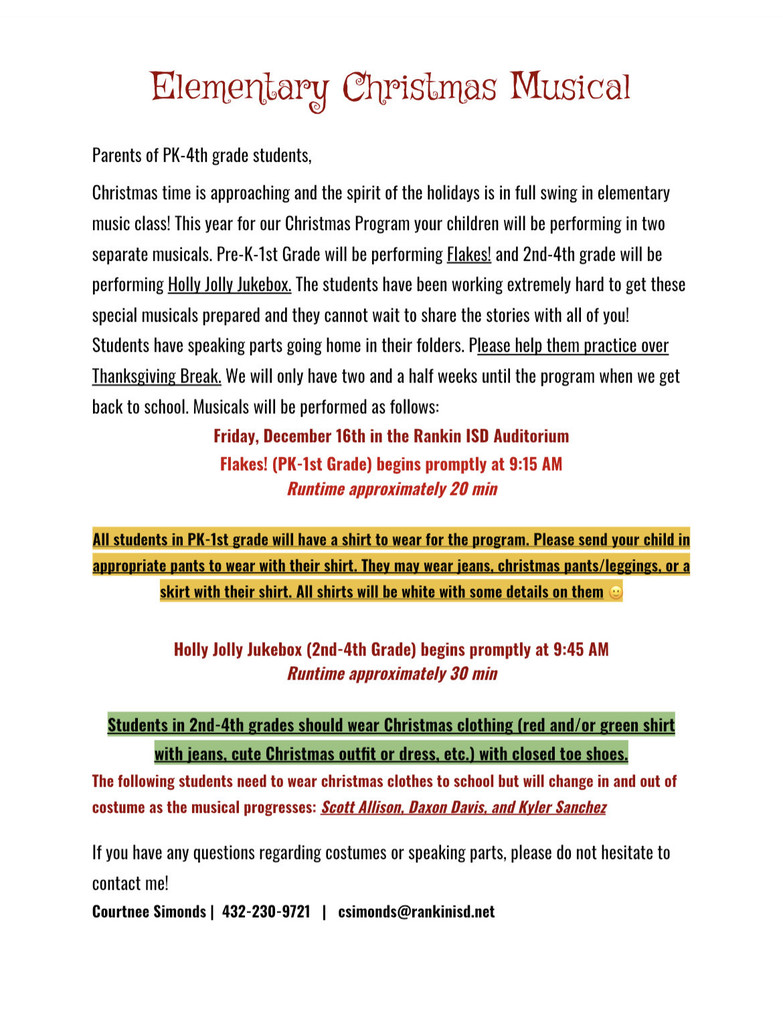 FYI- RED DEVIL FANS! There will be an NFHS broadcast of our Friday night game, but it will not be our broadcast. Rankin ISD will be broadcasting free of charge from
www.reddevilsportsnetwork.com
.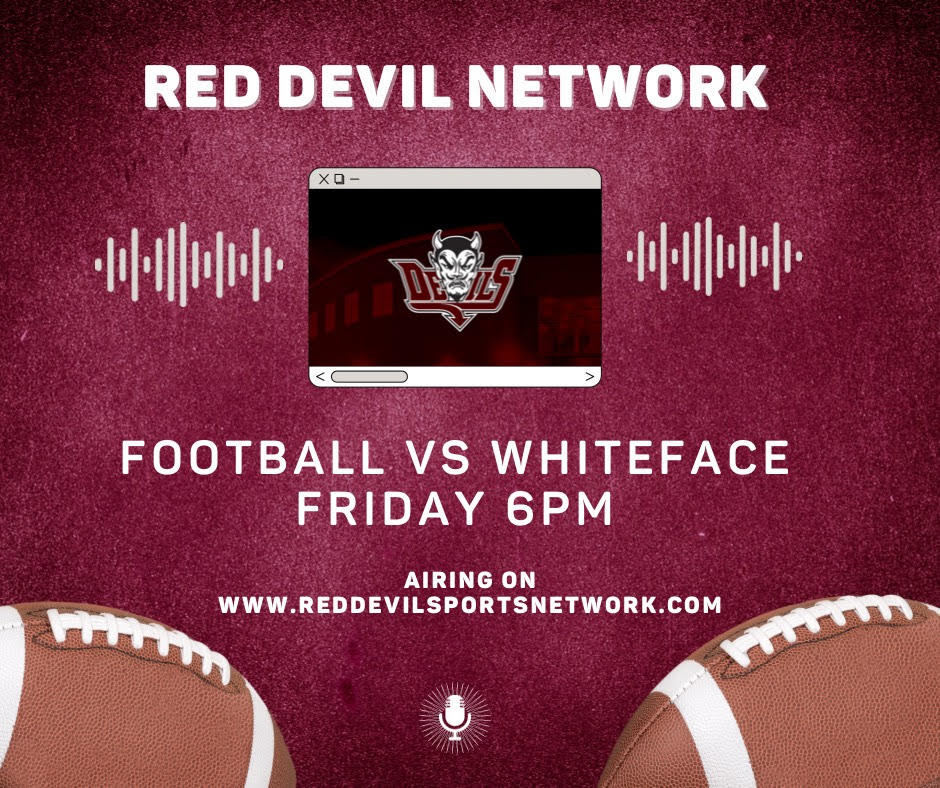 Go out and support the Red Devils!!! Red Devils are the Home Team! Tickets: Adults - $5 / Students - $2 Pep Rally is Today!!! WE ARE RED DEVILS!!!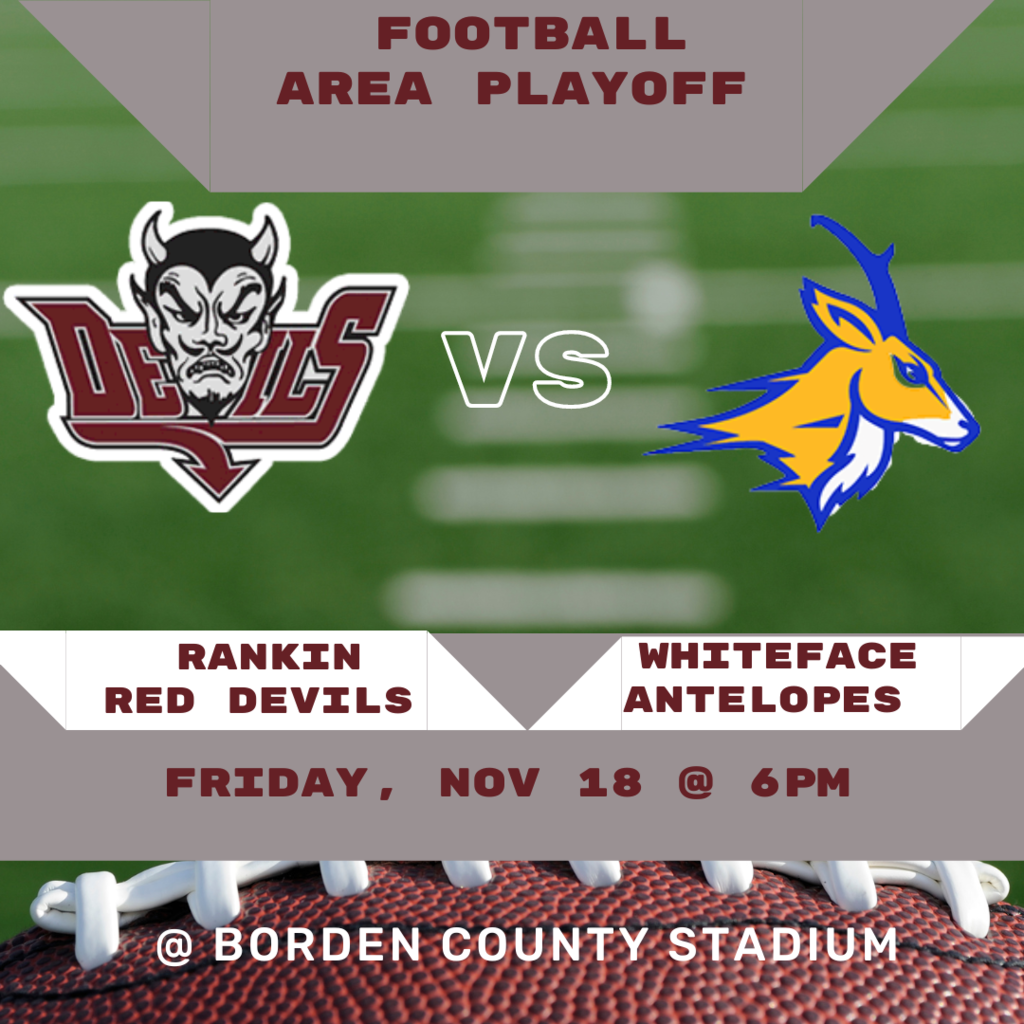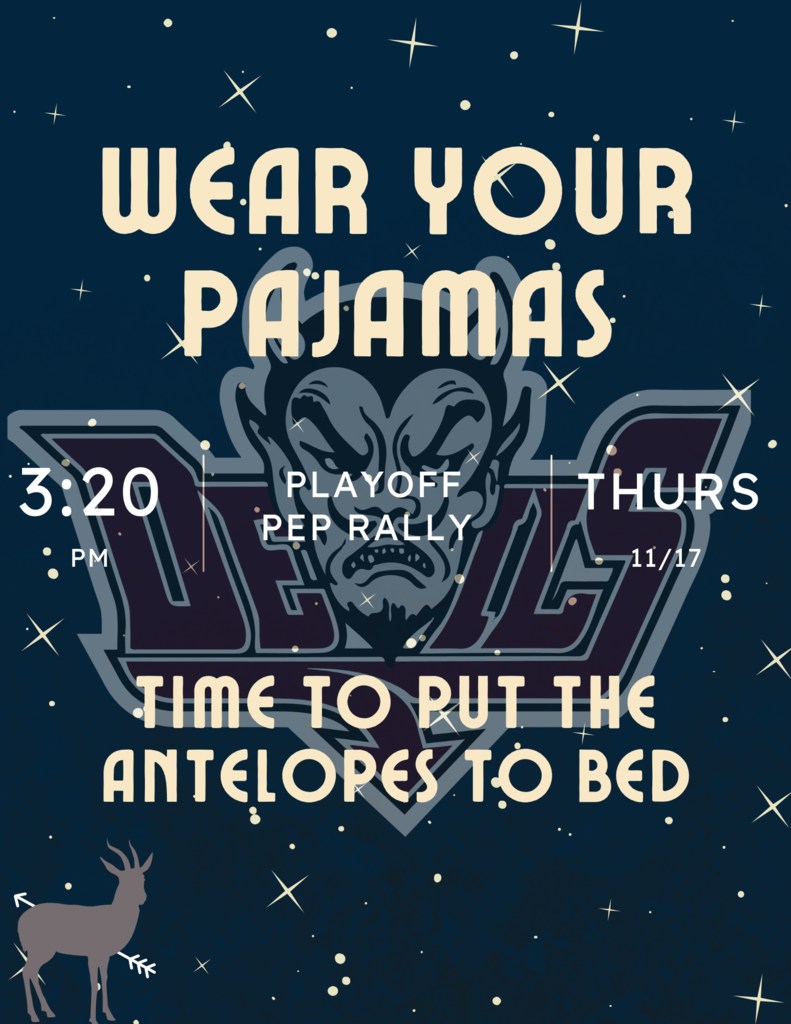 Happy Thanksgiving from Rankin ISD!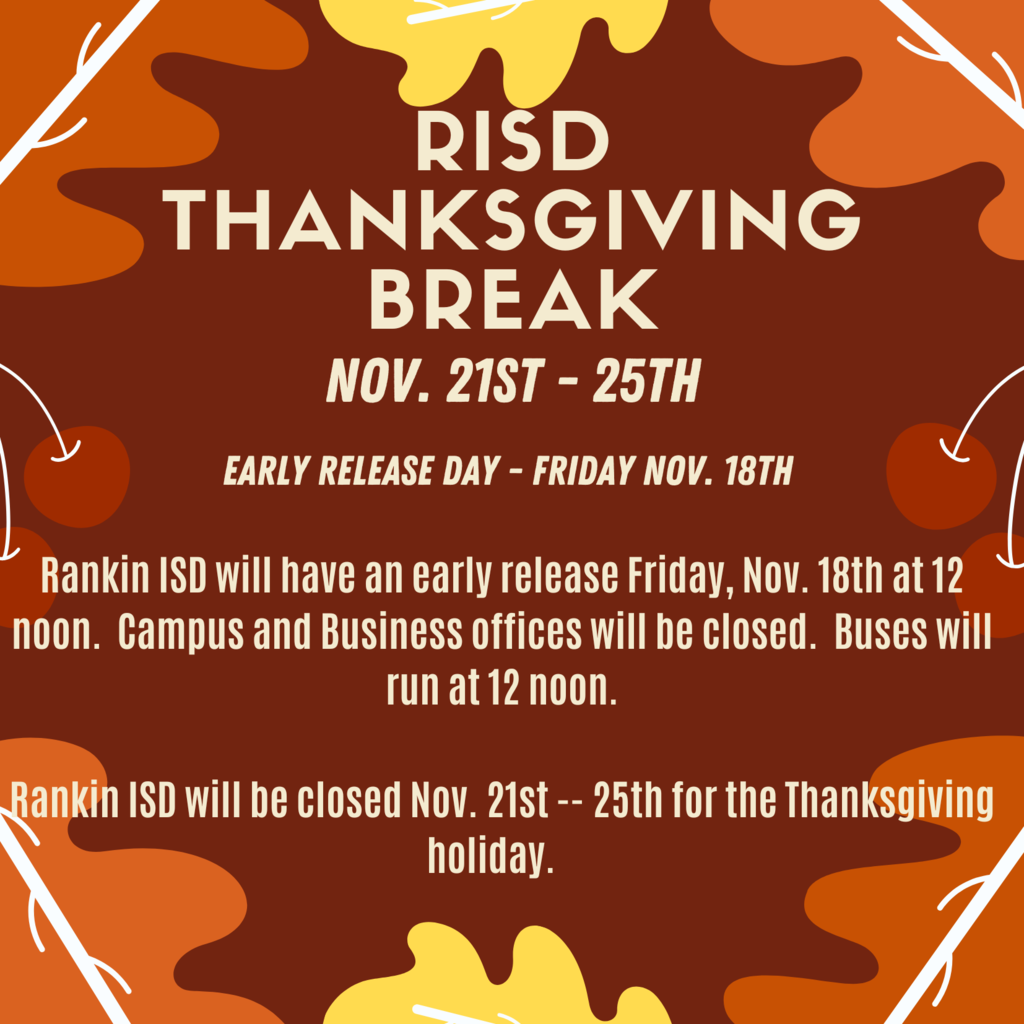 Mrs. Epperson's first graders made a major life to school connection this morning. The first graders are in the middle of their space exploration unit and learned about Apollo 11 yesterday. Today, they re-watched the launch of Artemis 1 and discussed its mission to return to the moon. They will periodically check in on the mission to watch its progress. Little Devils love to learn!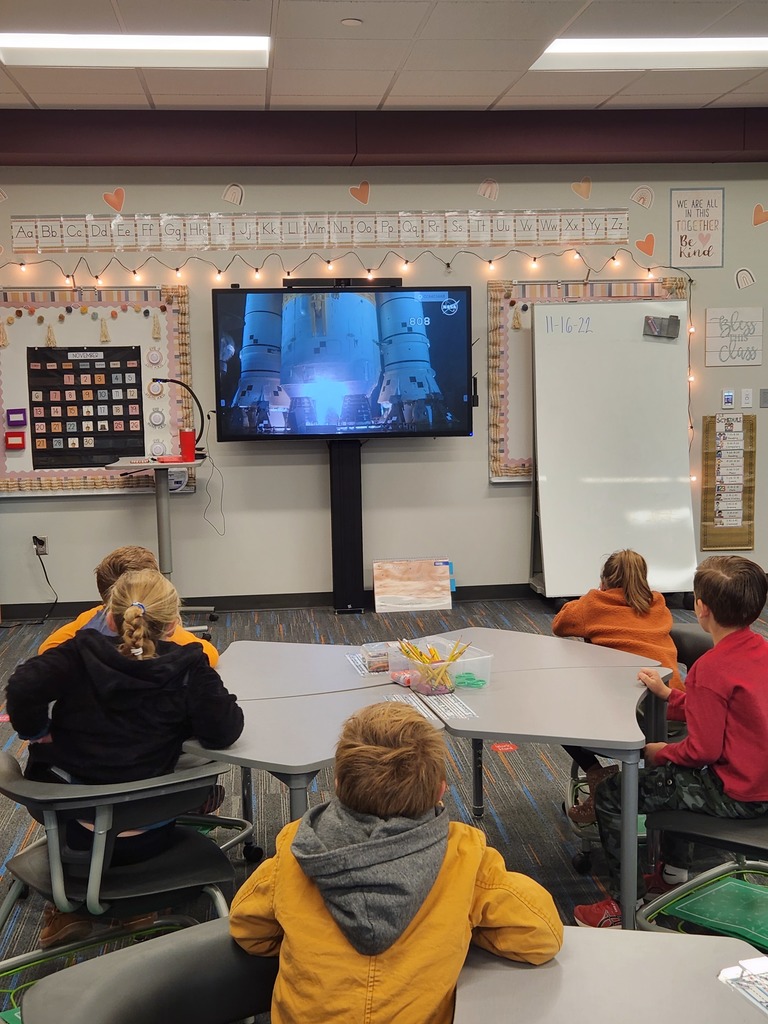 Friendly reminder if you would like to purchase a maroon hoodie, orders are due by noon today. You can order by emailing
ehardaway@rankinisd.net
. Hoodies are $32, and will be available before the playoff game Friday. If you have any questions, please let Coach Hardaway know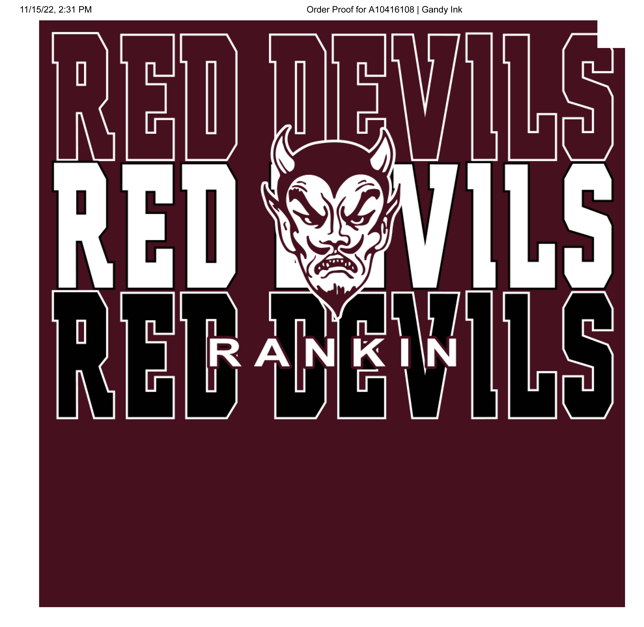 Important information from School Nurse. Questions. Contact Heather Hrabovsky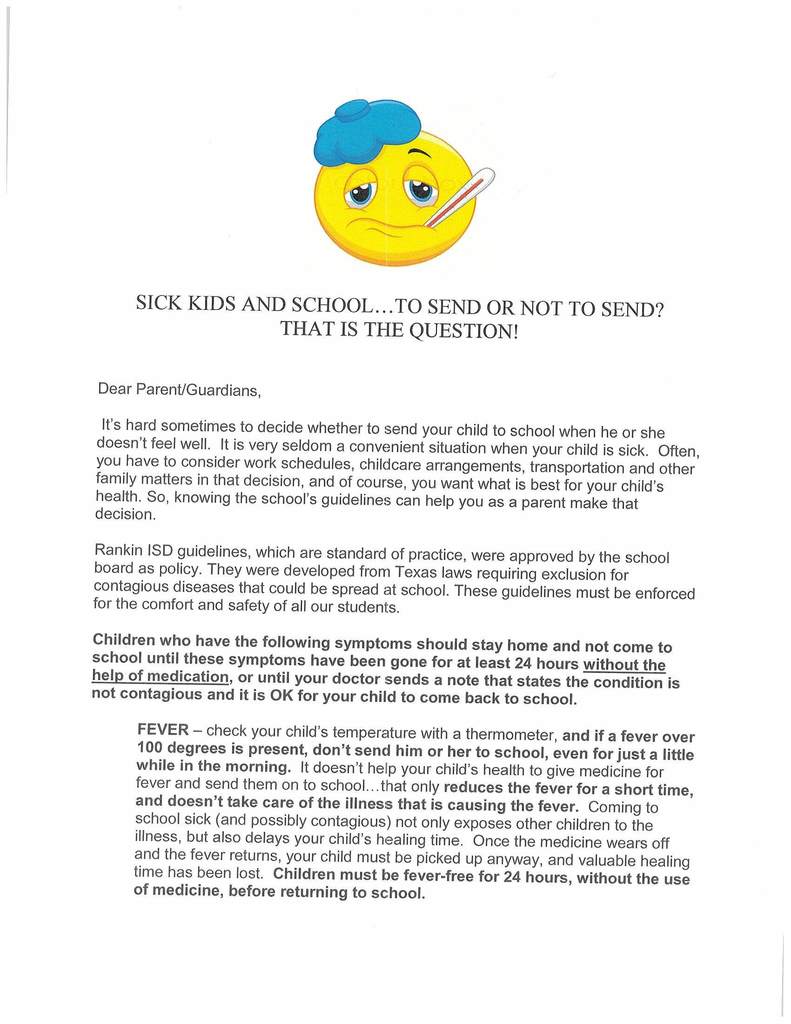 Go out and support the Lady Red Devils!!! Basketball Season is here!!! WE ARE RED DEVILS!!!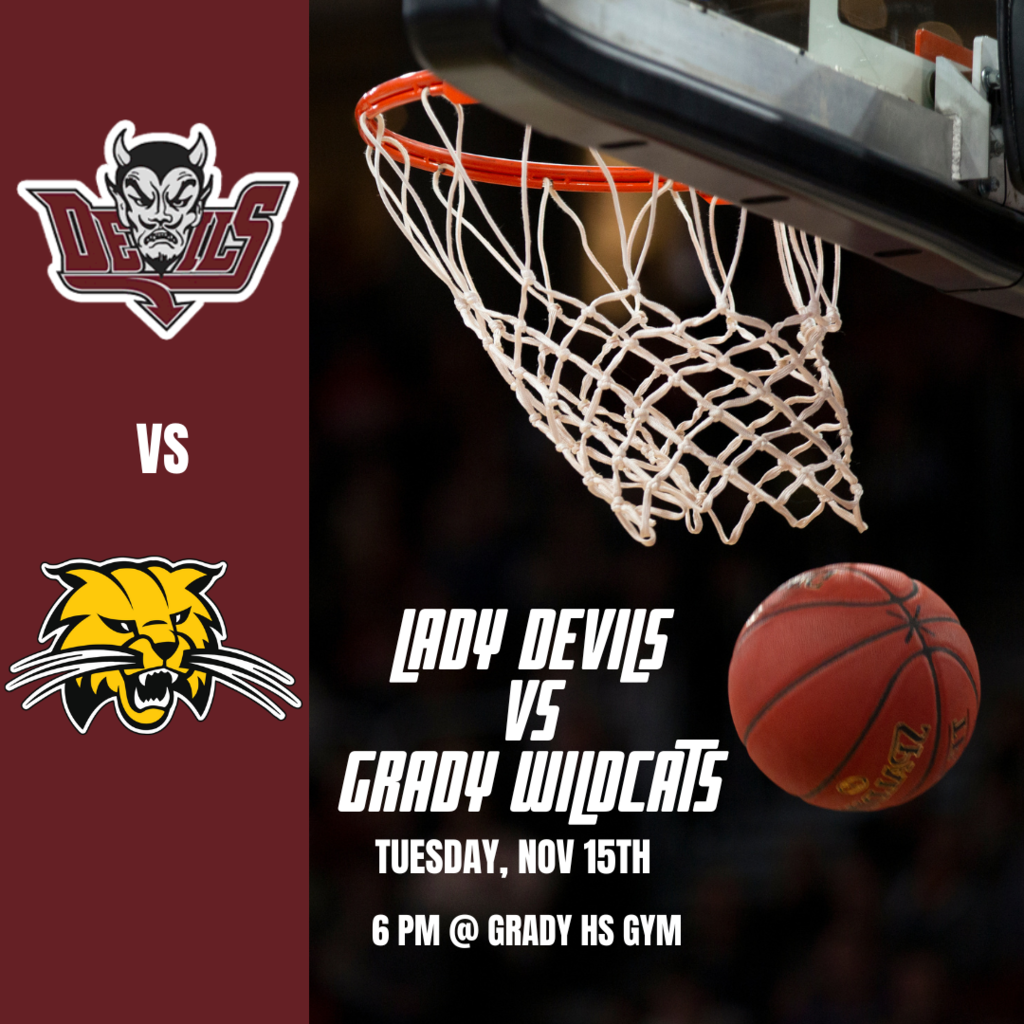 The Red Devil's Debate Team participated yesterday in the UIL ESC 18 Region Student Congress Competition in Midland. Novices, Ayame Jackson and Tucker Kimbrough, did a great job competing for their first time; veterans, Jaxon Wyatt placed 6th & Nic Tellez took 1st place!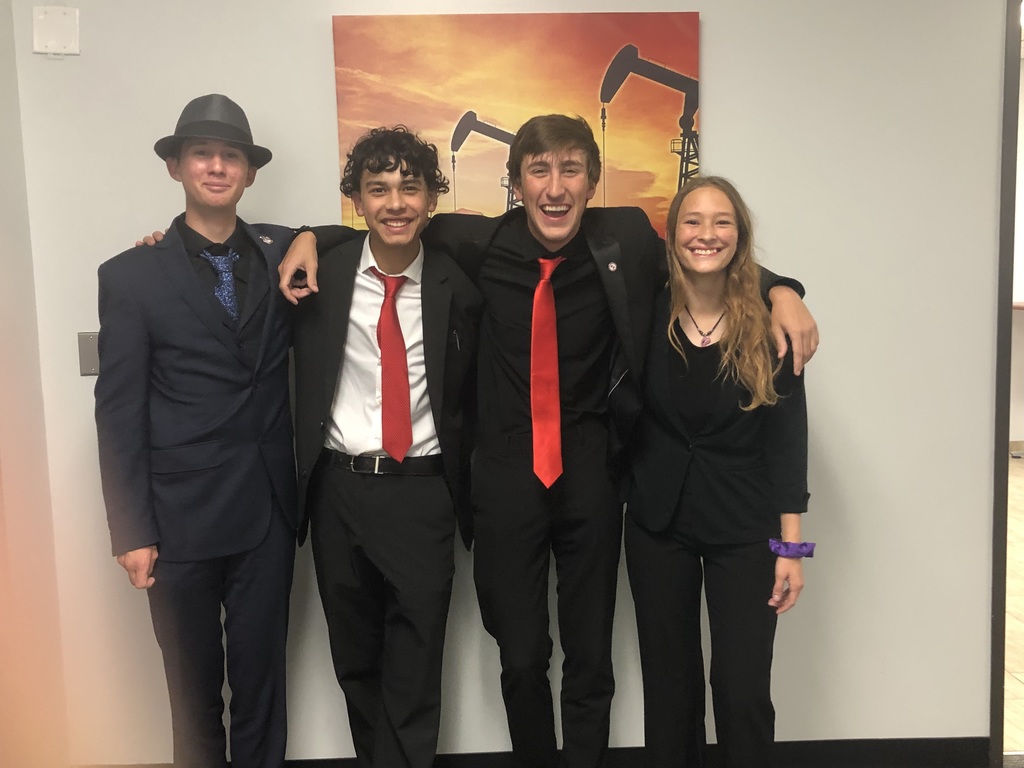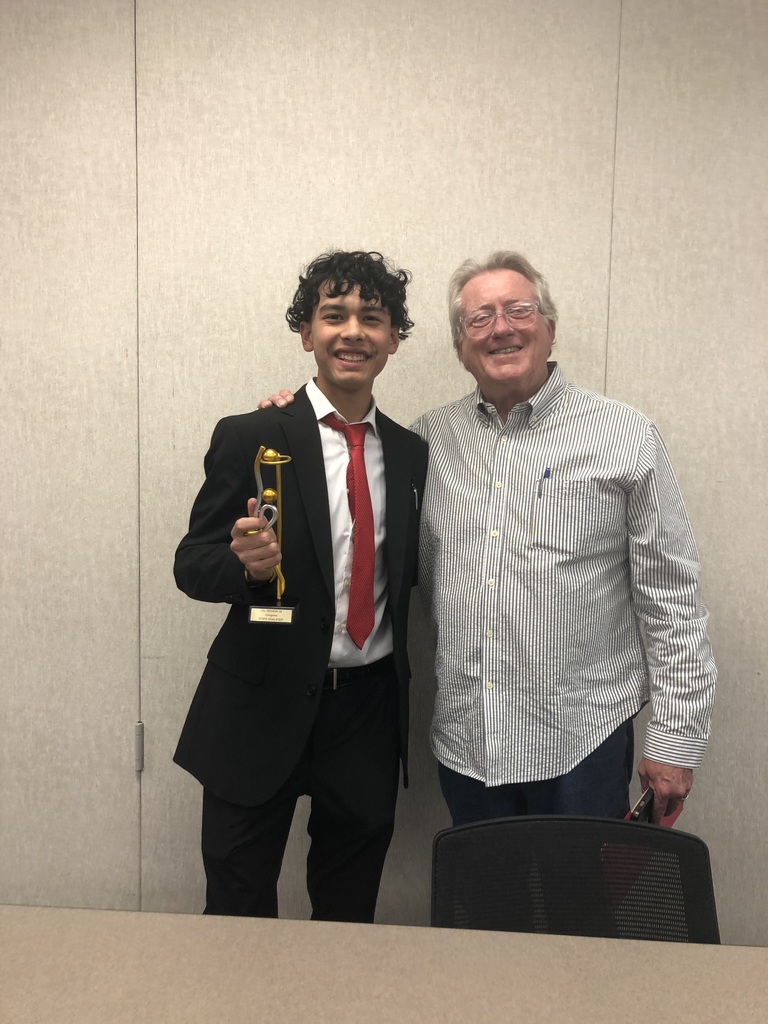 Pep Rally Info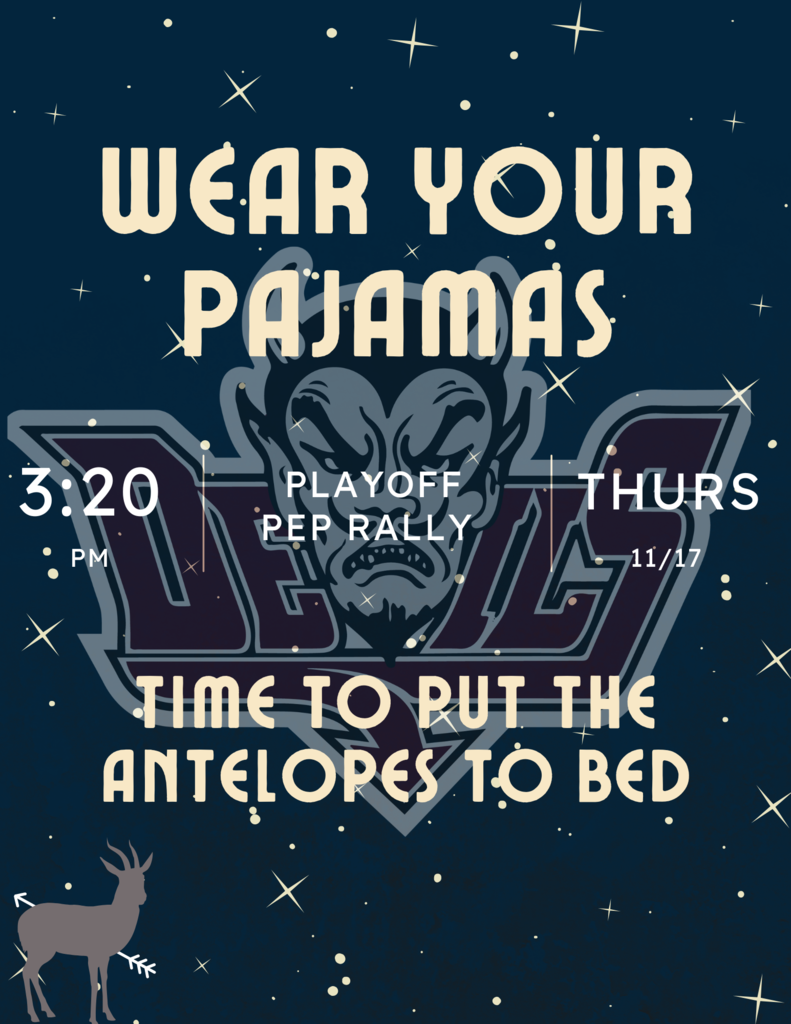 Go out and support the JH Red Devils!!! 1st Basketball game of the season! WE ARE RED DEVILS!!!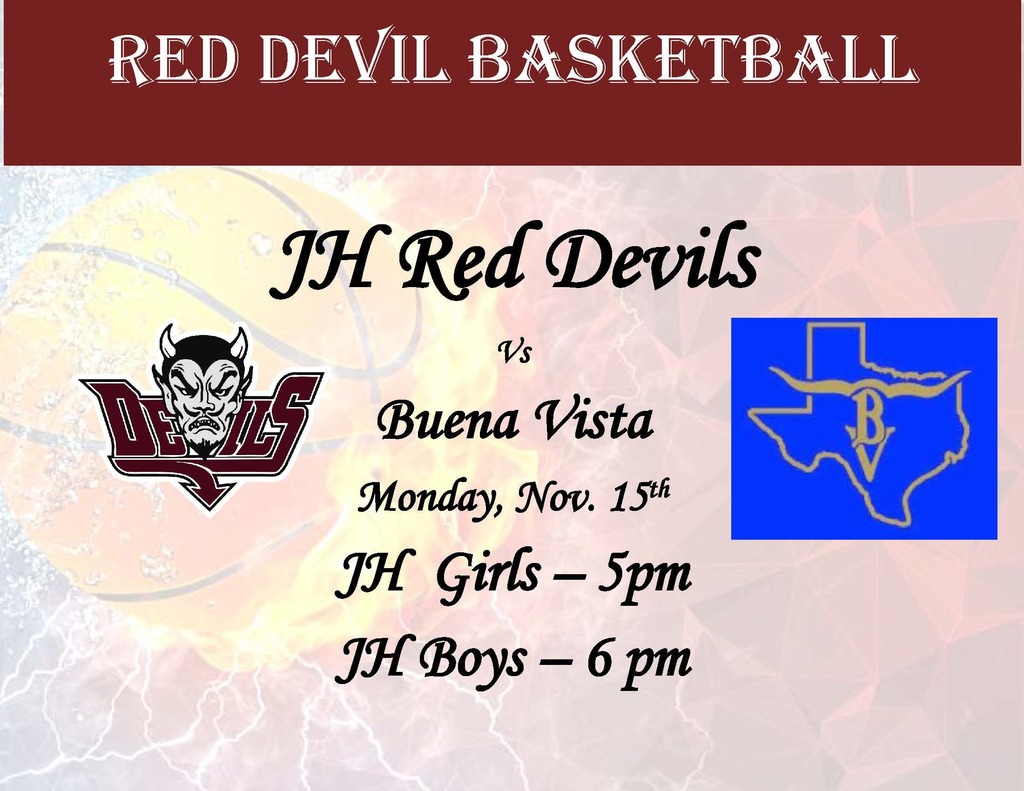 Weekly Athletic Schedule Questions? Contact Coach Avalos