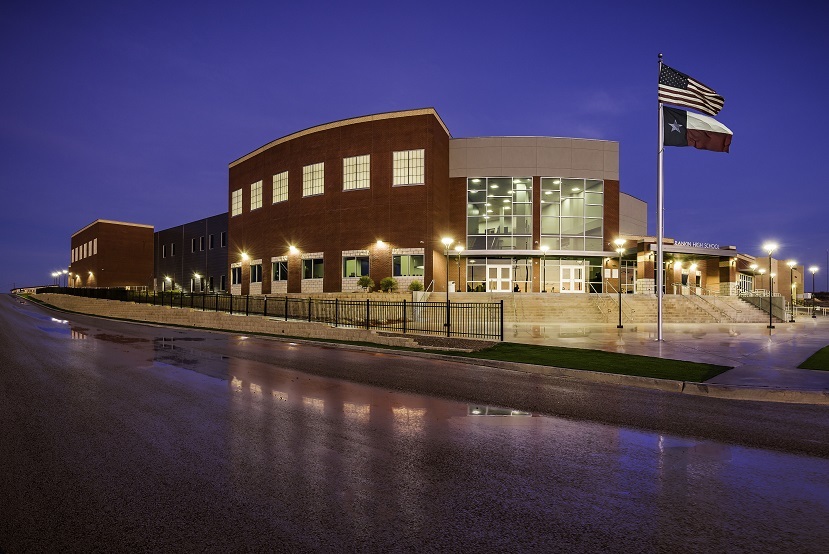 Rankin Indepdendent School District
Home of the Red Devils
Vision Statement
Every district graduate shall be prepared with the knowledge, academic foundation, and life skills to be a productive learner, an effective communicator, and a responsible citizen in order to be successful in an ever-changing world.
Our Motto
Building a better world one student at a time.
Mission Statement
Maximizing student achievement will be the goal of the Rankin Community. All students will be provided highly effective skills centered around respect, communication, leadership, discipline and accountability to successfully participate in life.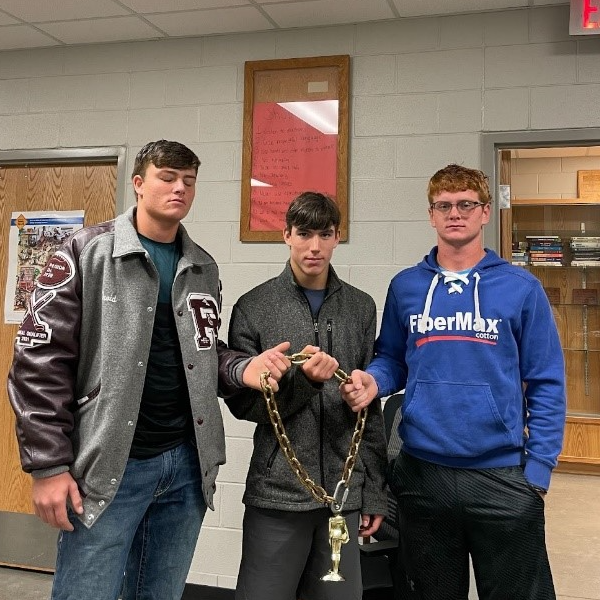 This week's Evridge Farm's "Beef It Up" Defensive Player isn't just one player but a whole defensive line that is made up of Braxxton Kirkland, Harrison Fouts, and David Bunger! This defensive line played like renowned players of a forgotten era of six-man football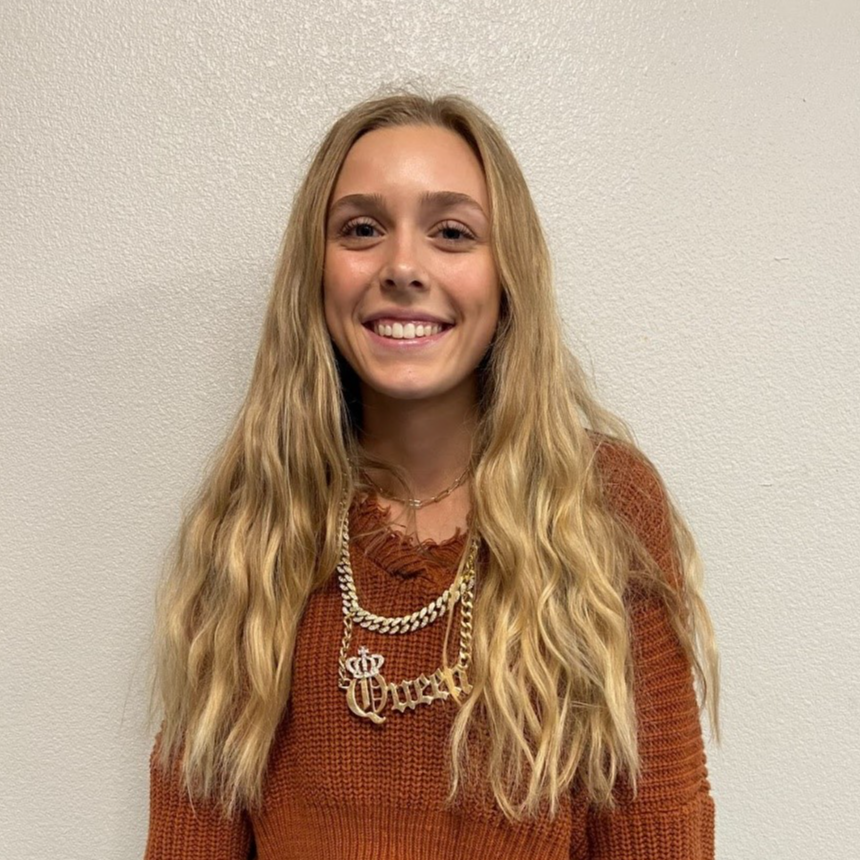 This week's Evridge Farm's "Beef It Up" Player of the Week is Skylee Loftin. In her last few games Skylee has come up as one of the best players in the west. Her never die attitude and growing love for the game has made her the star of the show.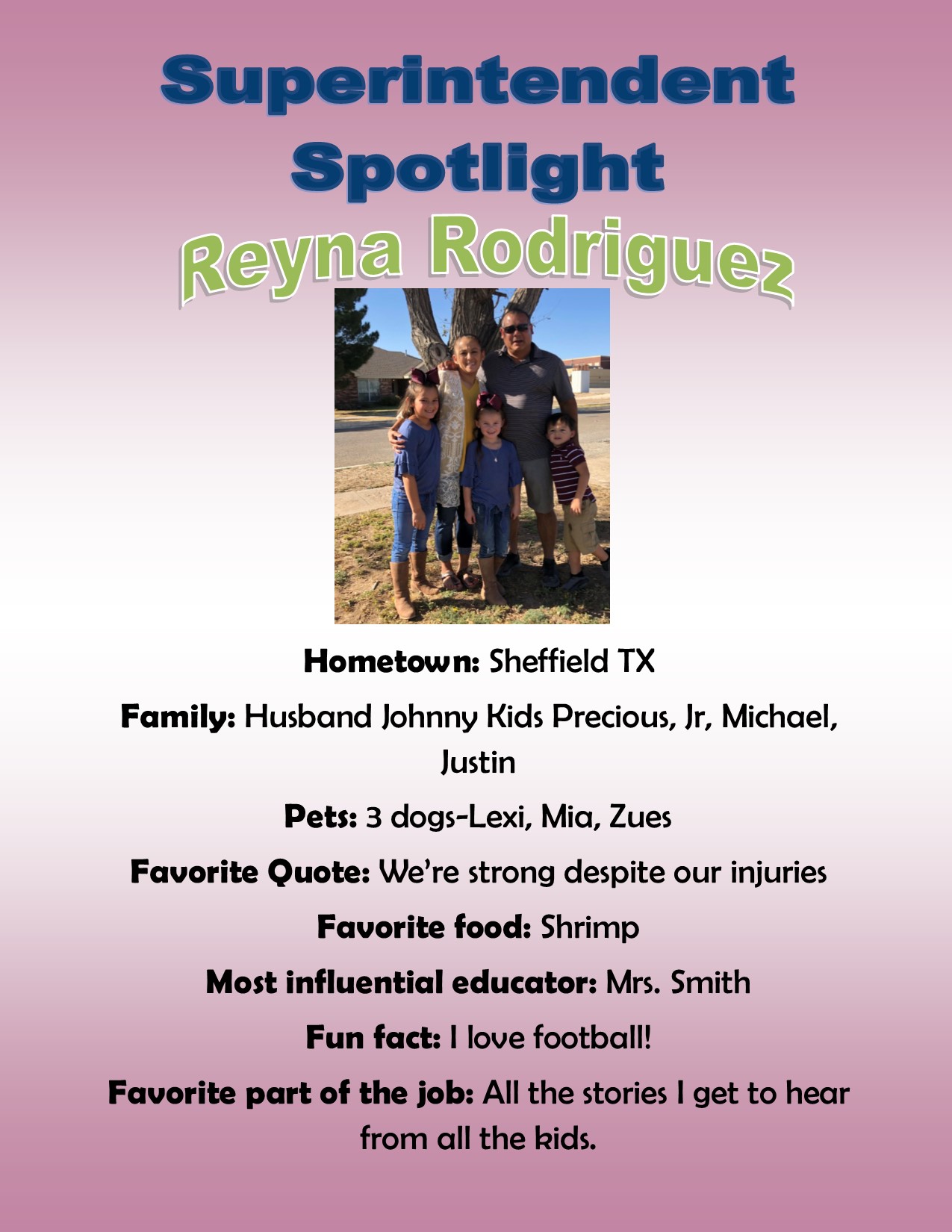 Rankin ISD would like to recognize Reyna Rodriguez for her exceptional leadership and work ethic while being employed as Food Service Director. Over the past several years, she has done an exceptional job of managing our cafeteria by providing nutritious meals for our students and staff.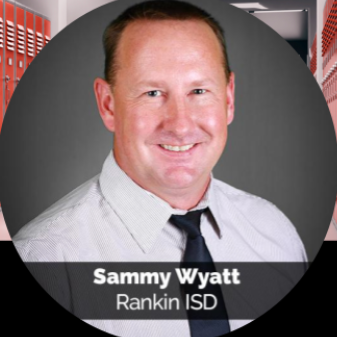 2021 Region 18 Superintendent of the Year